Freehand Drawing for Architecture Workshop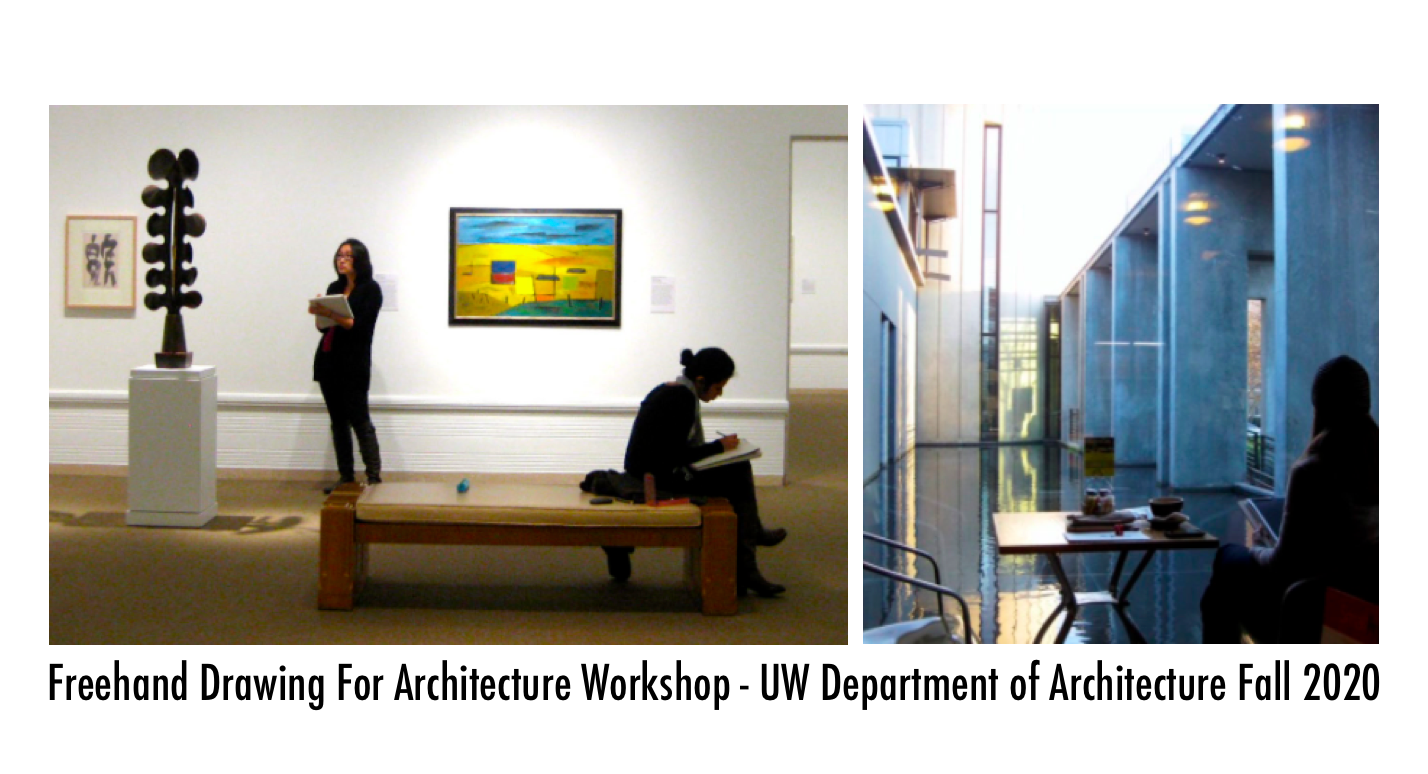 Freehand Drawing for Architecture focuses on the drawing from observation of buildings and architectural space, and is intended for students at all levels to develop and/or refine skills and techniques for seeing and recording the built environment. Emphasis is placed on drawing composition, proportion, and perspective and we will also explore ways to depict natural light and color in buildings and landscapes.
This non-credit, fee-based course was developed as a way for architects to reconnect with hand drawing in practice, to help designers and artists to develop new skills for drawing architectural space, and to support prospective architecture students with skills needed for portfolio and studio.
---