Future Rivers Launches Feature Film Screening Series!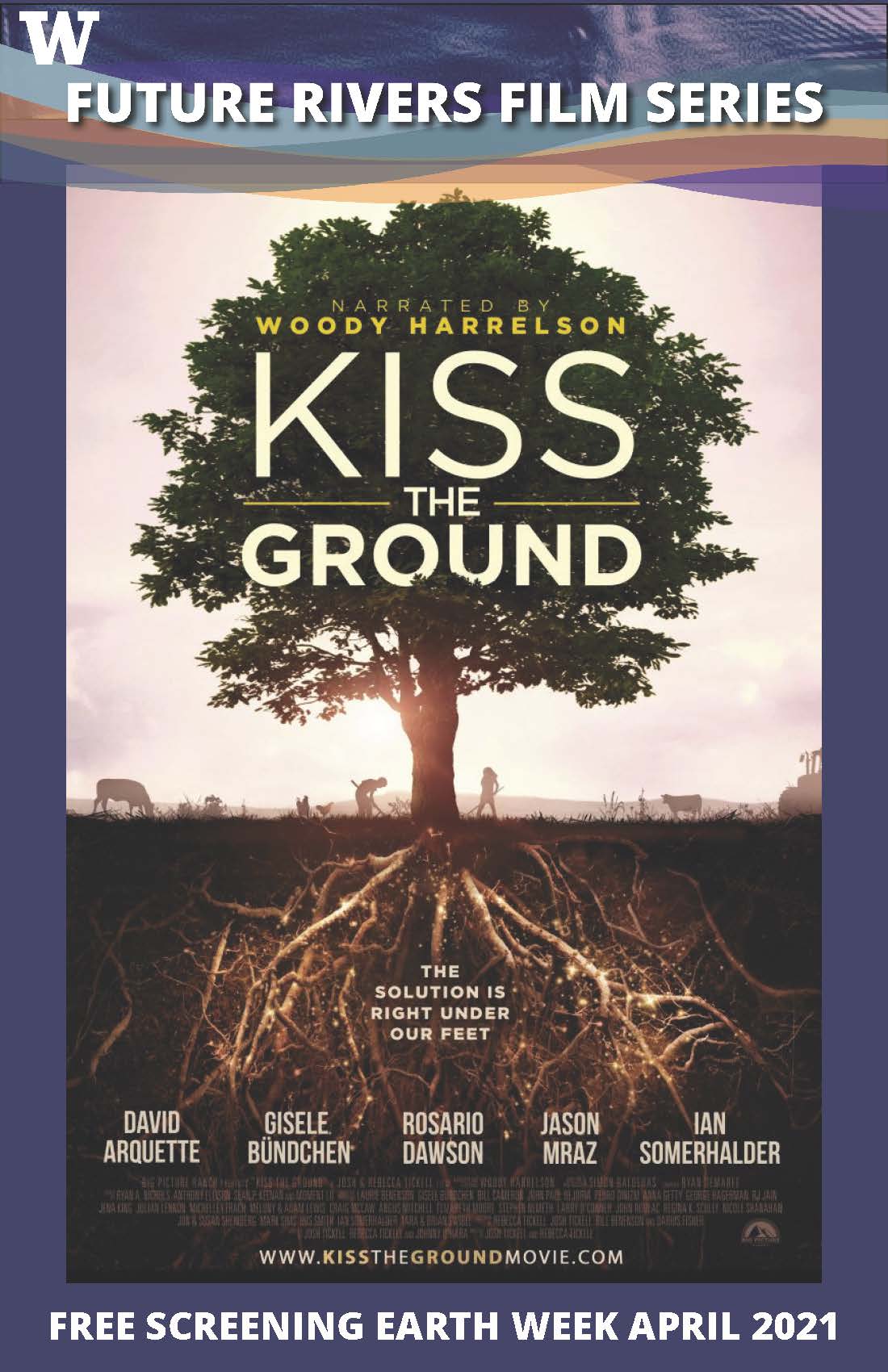 Dear Future Rivers Community –
We are excited to announce the launch of our feature film screening series!
Join us in celebrating Earth Week next week with a free screening of the film Kiss the Ground, which provides a solution to balancing our climate, replenishing our freshwater supplies, and feeding the world.
Watch the trailer here: https://lnkd.in/gmepWCa.
Register for a screening link here: https://bit.ly/2Rtb8tM.
Start a community dialogue by sharing your impressions in the comments on our LinkedIn post and be sure to check out the related resources on our website next week.
Stay tuned for upcoming screening events including Rivers End (May), Picture a Scientist (July), and River to the Heart (live event with the author/filmmaker; October)!
---