Artist's Talk with Chris Oliver- Tuesday December 8th at 1.30pm PST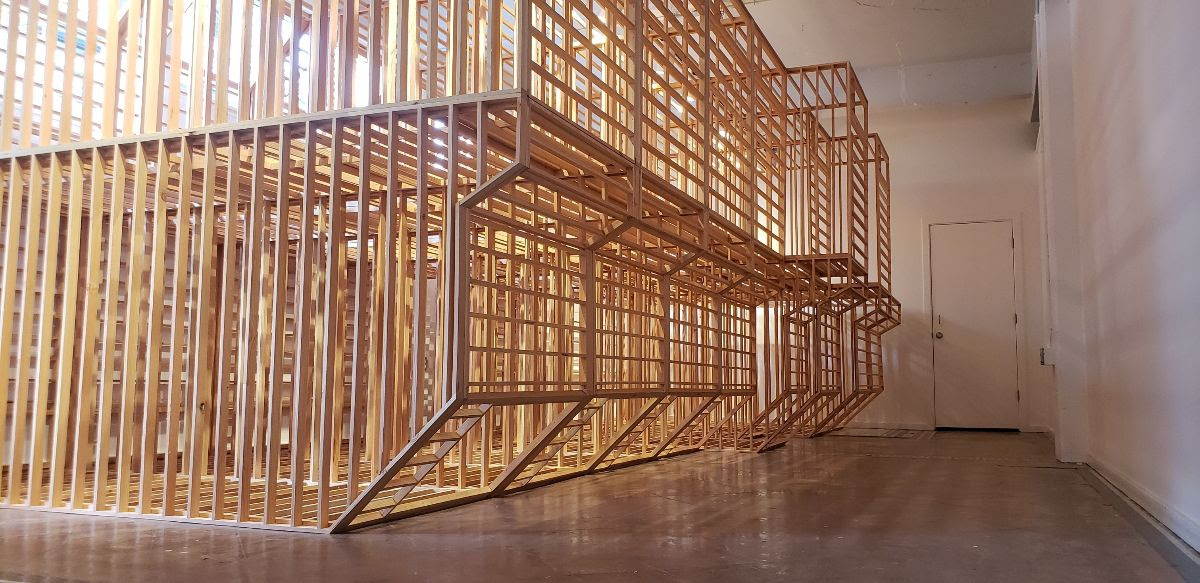 Please join us on Tuesday December 8th at 1.30pm for Chris Oliver's artist's talk via Zoom.
Topic: Chris Oliver Artist's Talk
Join Zoom Meeting
https://bellevuecollege.zoom.us/j/85718053740
Meeting ID: 857 1805 3740
Passcode: 880518
"The moment that a building is finished being built it changes from an incredibly intricate arrangement of materials and spaces to a place where countless people will assign countless meanings for as long as the structure exists. Architecture in these two states, side by side, is especially familiar to all of us in the Seattle region where there are pockets of new construction nearly everywhere that we go. My upcoming installation at METHOD will give people the opportunity to experience these two conditions of architecture in the same space, and in a far more intimate way than is usually possible." – Chris Oliver
For more information, go to METHOD GALLERY – HOME
Chris Oliver is a sculptor who has recently relocated to Seattle from Ithaca, New York. He received his BA/Sculpture from Marlboro College and his MFA/Sculpture from SUNY Albany. Working in a variety of media ranging from minute 3-D prints to large hand-built permanent outdoor installations that shape their environment over time, his work examines the fine line between sculpture and common objects through manipulations of scale and context.
Oliver's work has been exhibited both throughout the northeast and nationally. Most recently, he installed large-scale pieces at The Wassaic Project in Wassaic, New York, I-Park in East Haddam, Connecticut, The Sculpture Center in Cleveland, Ohio, and at Bellevue College's Bob Purser Art Gallery. He has taught sculpture at SUNY Binghamton, SUNY Albany, Marlboro College, Ithaca College, and at Cornell University. Oliver currently serves as full time sculpture faculty at Bellevue College. His work can be seen at http://www.chrisjoliver.com or on Instagram @cjo370.
Please come visit the show before it closes on Saturday December 19th
Fridays & Saturdays, 12-4pm, by appointment only
https://methodgallery.setmore.com/
---