Gerda Henkel Foundation Lost Cities Funding Programme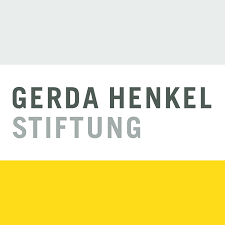 The enormous process of urbanization, which has defined world history for thousands of years in different economic situations and with regional variations, and which is now developing a particular dynamism, has another side to it that initially appears paradoxical – namely the shrinking and entirely abandoned cities, the so-called Lost Cities. Current transformation processes in various parts of the world mean that many of these Lost Cities are emerging.
With this finding as a starting point and a goal of placing current problem situations in a greater historical context, the Gerda Henkel Foundation has established a new funding program for the theme Lost Cities. Perception of and living with abandoned cities in the cultures of the world.
The funding programme is designed to be interdisciplinary and to facilitate projects in which there are varied dimensions to the examination of abandoned cities. At the same time, there should be a focus on causal correlations, both with regard to specific individual cultures and spanning all cultures, and on specifics of place and time. Thus far, such places have emerged for very different reasons, including military destruction, natural disasters, epidemics, environmental pollution, economic collapse, financial speculation, mobility, migration, centralization, deindustrialization, or post-colonial change, to name but a few.
Application deadline: 5/12/2021
---