Getting Started with Scholarships: Incoming Undergrads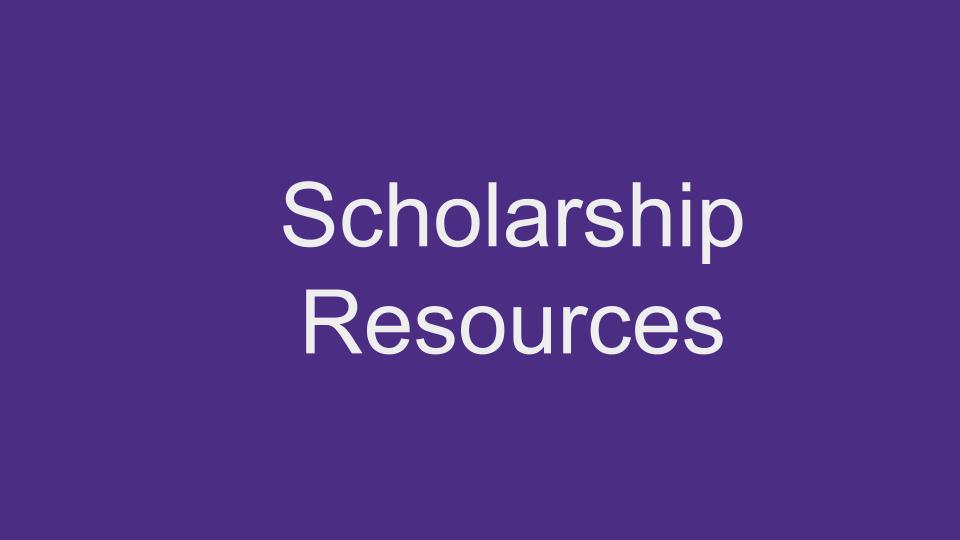 The Office of Merit Scholarships, Fellowships & Awards is excited to support incoming undergraduate students in applying for scholarships to support their goals. Each quarter they offer several sessions designed to help students navigate the scholarship process from just getting started all the way to personal statement writing.
For incoming undergrads, they are hosting three Getting Started with Scholarships sessions. The first session is next week. Dates and details are included below. All undergrads are welcome to attend.
Getting Started with Scholarships
Ever been frustrated with the scholarship search? Not sure how scholarships work or who makes the decisions? You're not alone! Join us to learn about searching for scholarships that fit your interests and goals. We'll talk about bringing your strengths into application materials. We'll also help you practice thinking like a funder or a member of the selection committee.
---
ARCHCEPCMFundingInfo SessionsLARCHOpportunitiesResourcesScholarshipsStudentsUndergraduateUndergraduatesShareTweet