Grad Application/Portfolio Workshop, hosted by 47N+NOMAS+AIAS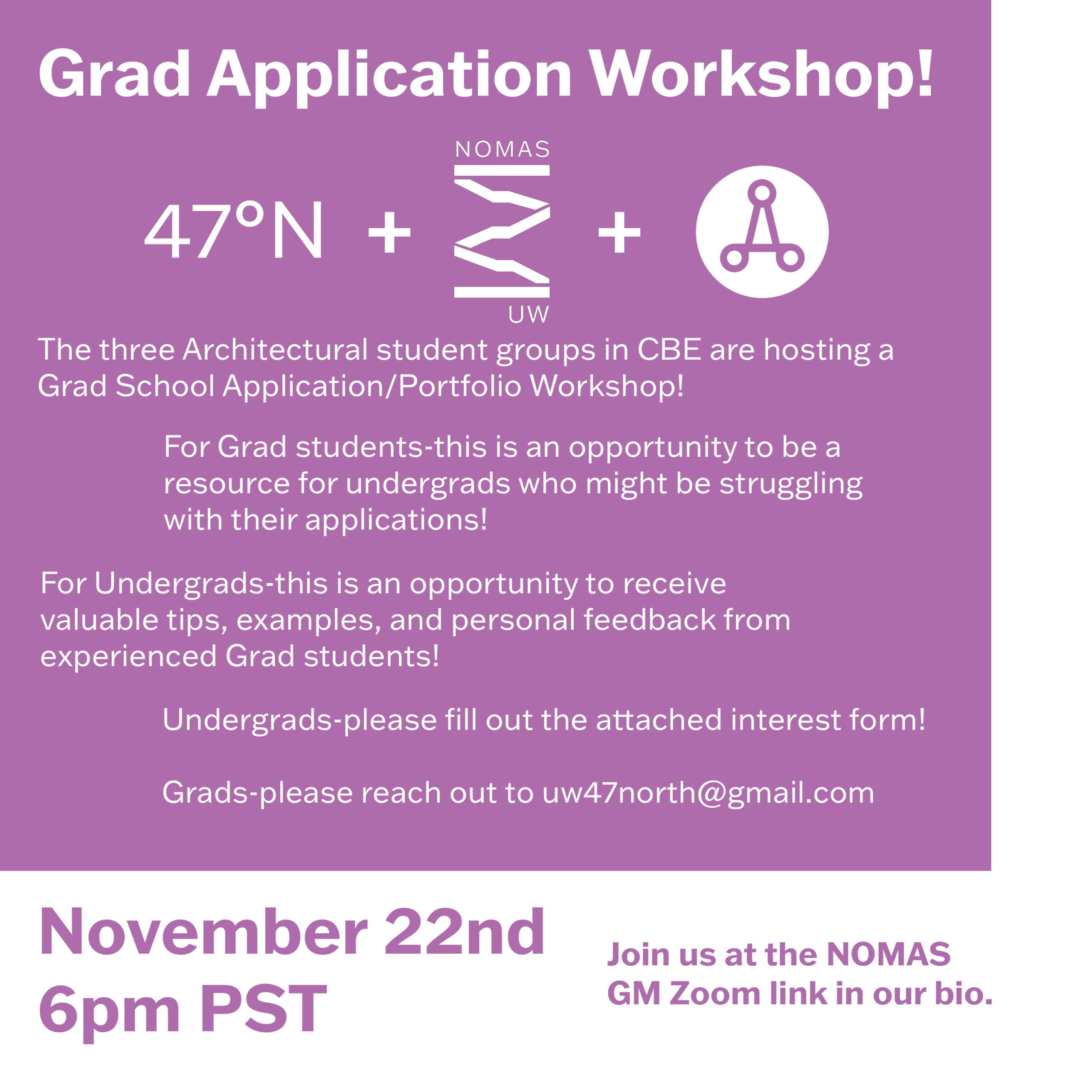 Monday, 11/22, 6pm-7pm
Grad Application/Portfolio Workshop
47N+NOMAS+AIAS
The three Architectural student groups in CBE are hosting a Grad School Application/Portfolio Workshop!
For Grad students, this is an opportunity to provide a valuable resource to undergraduate students who might be struggling with the Grad school application process-your experience is valuable!
For Undergrads, this is an opportunity to receive valuable tips and advice about the application process, a chance to review example portfolios from Graduate Architecture Students, and receive personal feedback in breakout rooms on your own in-progress applications! It is also an opportunity to potentially connect with Grad students for follow ups, depending on availability of course.
Interested Undergrads, please use the interest form so we have an idea of attendance!
Zoom code for the event: 976 7529 1005
---
ARCHGraduateOpportunitiesResourcesStudentsUndergraduateUndergraduatesShareTweet