Graham Foundation for Advanced Studies in the Fine Arts Carter Meany Award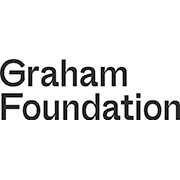 Established in 1996 by the Graham Foundation, the Carter Manny Award supports the completion of outstanding doctoral dissertations on architecture and its role in the arts, culture, and society.
The award assists students enrolled in graduate programs in architecture, art history, the fine arts, humanities, and the social sciences working on architecture topics.
Each year the Graham Foundation offers two Carter Manny Awards: one Research Award for a student at the research stage of the doctoral dissertation and one Writing Award for a student at writing stage of the doctoral dissertation. The Research Award is acknowledged with up to $15,000 and the Writing Award is acknowledged with up to $20,000.
Application opens: 9/15/2021
Deadline: 11/15/2021
Eligibility: PhD students who are presently candidates for a doctoral degree are eligible to apply.
Students must be nominated by their department to apply for the Carter Manny Award.
A department may nominate up to two candidates: one for the Research Award and one for the Writing Award.
At the time of application, students must have completed all requirements for the PhD except the dissertation and have had their dissertation proposals formally approved by their academic departments.
A student may reapply for the Carter Manny Award if a previous application was not successful. Due to limited funds, a student who received a Research Award or a Writing Award is not eligible to apply for another Carter Manny Award in subsequent years.
The award is open to students officially enrolled in schools in the United States and Canada, regardless of citizenship.
---