Husky Giving Day 2022!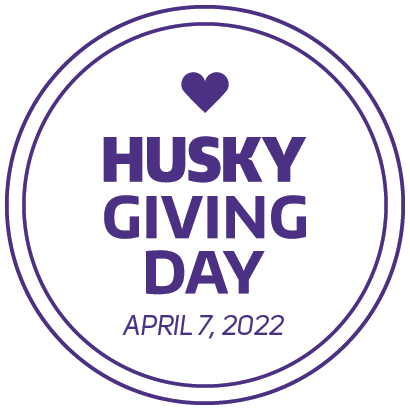 Join us on April 7, 2022, as Huskies band together to give on #HuskyGivingDay! This is your day to support the College of Built Environments!
Want to do more? Become a HGD Ambassador and share this event with your networks to make a giant impact on our community!
More information below and follow CBE on social media for updates!

At the College of Built Environments (CBE), we are proud to prepare our future leaders to be at the forefront of solving today's grand challenges. Whether you're passionate about supporting the next generation of designers, planners or developers or advancing equity work in the built environments, investing in the College strengthens our ability to create a just and beautiful world.
This Husky Giving Day we invite you to make a contribution to the CBE Dean's Fund for Excellence!  This fund allows us to be nimble and direct support toward emerging needs across the college's programs: Architecture, Construction Management, Landscape Architecture, Real Estate, and Urban Design & Planning.
Your gift plays an important role in advancing research, teaching, and learning that address the planet's most urgent social and environmental problems.
Join us this Husky Giving Day as, together, we create better built environments for all.
Your gift may be eligible for a corporate match! Contact Laura Barrera at lbarrera@uw.edu
If you are interested in giving through other means such as securities or retirement plans, please contact Laura Barrera at lbarrera@uw.edu.
---
AlumniARCHCEPCMCollegeEventsFacultyGraduateLARCHNewsOpportunitiesPACPh.D.REStaffStudentsUDPUncategorizedShareTweet