Indigenous-led Design Fellowship Program, Canadian Center for Architecture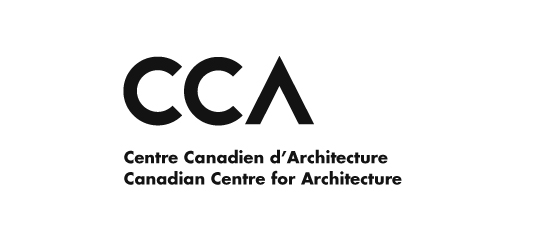 The Indigenous-led Design Fellowship is open to Indigenous designers who engage in projects that can be put into conversation with current initiatives at the CCA while also holding relevance to their home communities and/or other communities they have long standing ties to.
Each year, two fellowships will be awarded to designers (architects, urban planners, or individuals who self-identify as Indigenous and are making a substantial intervention in the built, unbuilt, or natural environment) while they undertake projects that help expand the scope and definitions of Indigenous design. These projects should be primarily relevant for members of these designers' own communities, but may also aim to reorient the design world at large toward the ideals of Indigenous-led architectural practice. The fellowship can support further research, site documentation, and/or the consultation process around an active or speculative project. We particularly welcome applications from individuals in the emerging stages of their career paths.
Each Indigenous-led Design Fellow's project will enter into dialogue with the CCA Collection, either by formally entering the Collection, being held in trust in collaboration with another institution or organization, and/or by intervening through other materials held by the CCA. The CCA Collection holds minimal material authored by Indigenous designers. The ambition of the fellowship is for Indigenous-led Design Fellows to probe this absence and to intervene in the Collection in ways that could be meaningful to their practices and communities. Dialogue between the fellows and the CCA will be at the core of this program. Broadly, the aim of the fellowship is to share knowledge on how architecture needs to be a critically, socially engaged practice.
Topics of interest that Design Fellows address can be broad and diverse, though all should share the ambition of supporting Indigenous communities and their experiences of the built environment. Projects can range from practices of advocacy and activism for equitable access to basic infrastructure (drinking water, broadband internet, urban strategies or policies that have reaffirmed colonization over the community's growth, etc.), to the furthering of land-based knowledges and their ties to food sovereignty, climate futures, and Indigenous-defined notions of law, health, care and cultural safety. Fellows can hold any nationality and identify with communities in any region of the world, across urban, rural, settlement or reserve contexts.
Applications must be submitted online through the CCA's online portal, in English or in French, and must include:
• a relevant portfolio of work (visual, textual, or other);
• a brief statement (500 words) describing the goals of the project and what dimension of the CCA Collection, public programming, curatorial themes, or other, it would engage with;
• a curriculum vitae.
Deadline: 31 May 2022 at 11:59pm (EST)
---
AlumniARCHCollegeEDIFacultyFellowshipsFundingGraduateLARCHOpportunitiesUDPShareTweet