Indigenous Speaker Series – Daniel Wildcat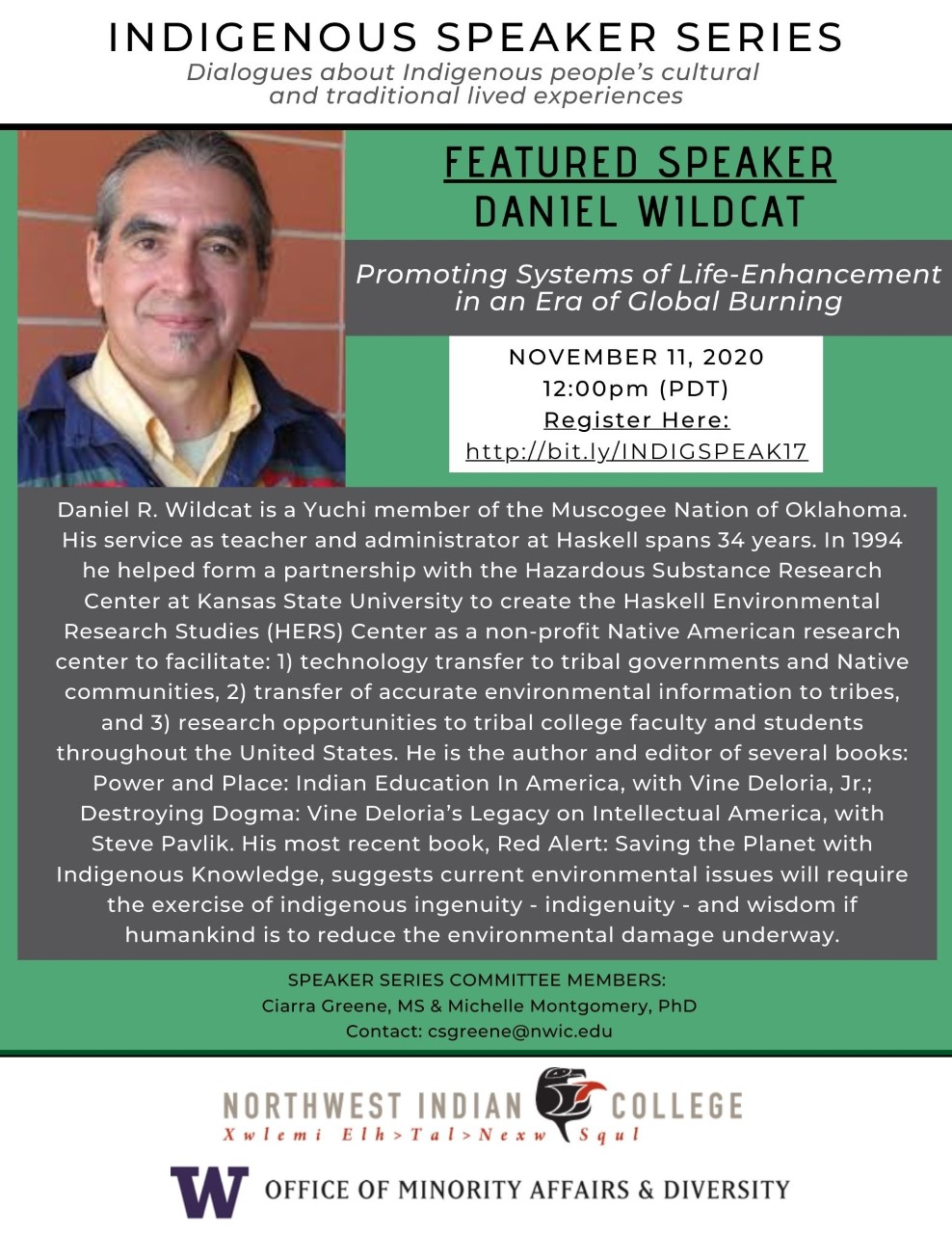 Ta'c Leeheyn and Pi Naha Pi,
Thank you to all who have been enjoying and engaging throughout our series.  We welcome you each to share the Series within your networks (families, friends, mentors and colleagues).
Please join our us for our next Indigenous Speaker Series event, hosted by Northwest Indian College – Nez Perce Site, in partnership with University of Washington – Tacoma.
November 11, 2020 at 12:00pm (PST)
Featured Speaker: Daniel Wildcat
Title: Promoting Systems of Life-Enhancement in an Era of Global Burning
Register here or with the link: bit.ly/INDIGSPEAK17
Qe'ci'yew'yew and Pilahuk to our previous sponsors – Rising Voices, NOAA Coastal Management and LiKEN Knowledge, University of Washington Earthlab; University of Washington – Tacoma Equity and Inclusion; University of Washington Center for American and Indigenous Studies… and current sponsor, University of Washington Office of Minority Affairs and Diversity.
---
ARCHCEPCMCollegeEquity Diversity and InclusionEventsGraduateLARCHPh.D.REStudentsShareTweet