Interior Design Intern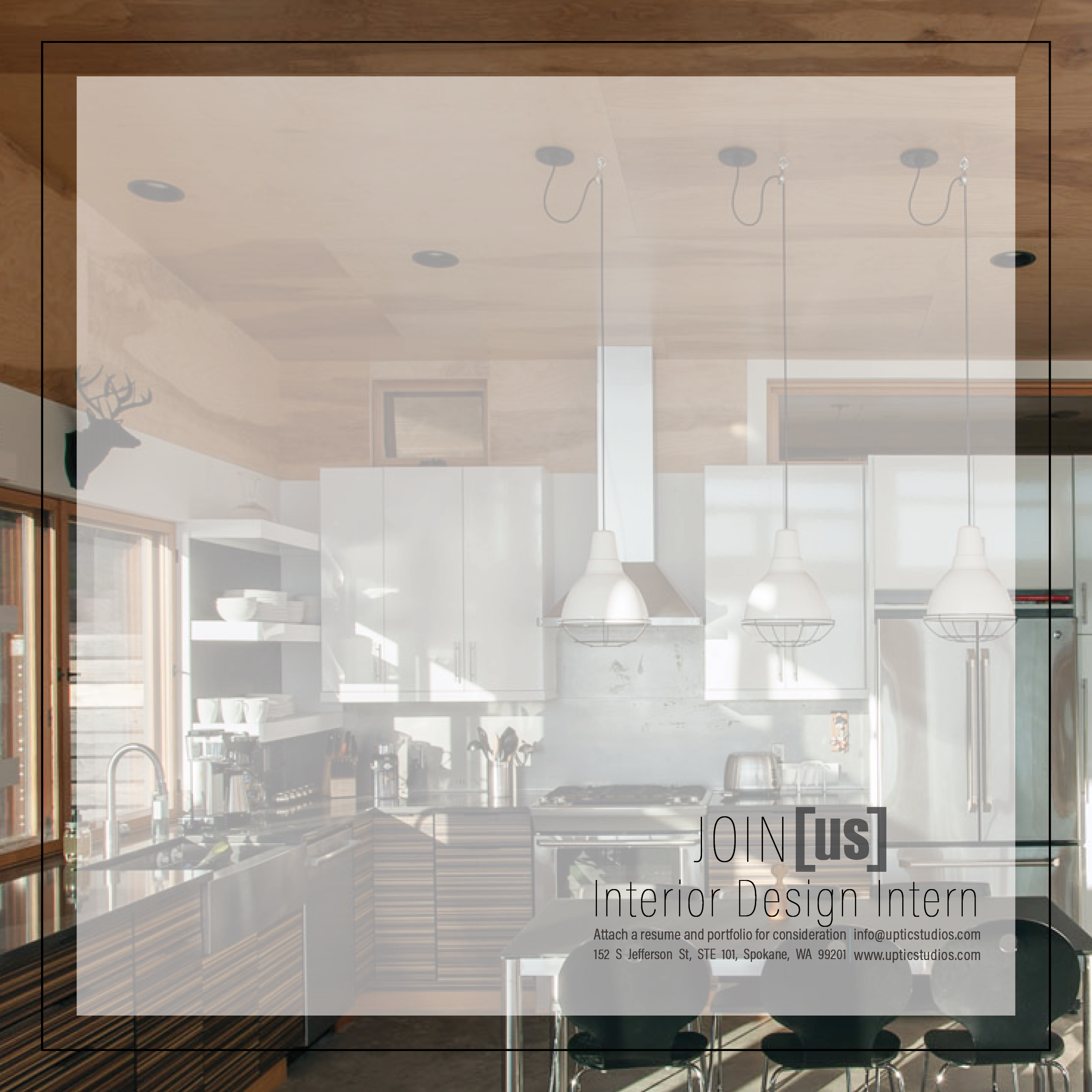 Uptic Studios is looking for an experienced Interior Designer to join our team. Ideal candidate must be a self-starter, highly motivated, and detail oriented with exceptional, visual, written and oral communication skills. Candidate will thrive in a collaborative and creative environment, working on a wide variety of project types, through all phases of design and construction. Candidate must have experience in design, material selection, and FFE for both residential and commercial interior design. Candidate must display proficient knowledge in all aspects of the design process, from schematic/concept design, coordinating with the project team/consultants/clients, meeting deadlines, producing permit and construction documents, reviewing documents, and providing thorough construction administration.
Required knowledge/skills:
Bachelor's/Master's degree in Interior Design or related field.
2+ years of professional experience in interior design or related industry.
Proficiency in AutoCAD, Revit, and SketchUp is required. Familiarity with Adobe Creative Suite and 3D rendering software is ideal.
---