International Competition: Students Reinventing Cities Initiative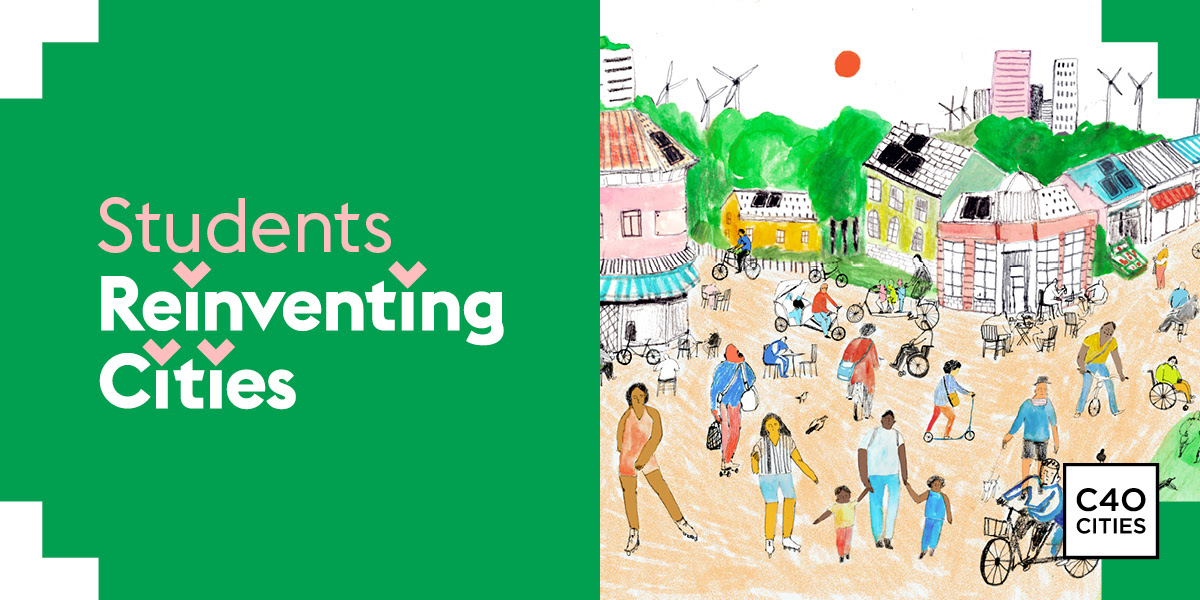 On December 10th, C40 launches Students Reinventing Cities, a new competition for students and academics to share their vision for green & thriving city neighbourhoods.
For the Students Reinventing Cities initiative, 19 global cities have identified small neighbourhoods, blocks or main streets they intend to revive. Together with C40, they invite multidisciplinary teams of students from around the world to imagine a pathway to decarbonize these urban areas and improve the quality of life for local communities.
Calendar Competition:
1.    Kick-off: December 10th, 2020
2.    Registration: By Thursday 18th March 2021 at 5 pm (UTC)
3.    Submission of the Final Project: By Thursday 27th May 2021 at 5 pm (UTC)
4.    Analysis of the proposals and final selection by jury (approx. 1 month)
5.    Announcement of the winning projects: July 2021
---
ARCHCEPCMCollegeCompetitionsEventsGraduateLARCHPh.D.REStudentsUDPShareTweet