International Design & Build Workshop in Africa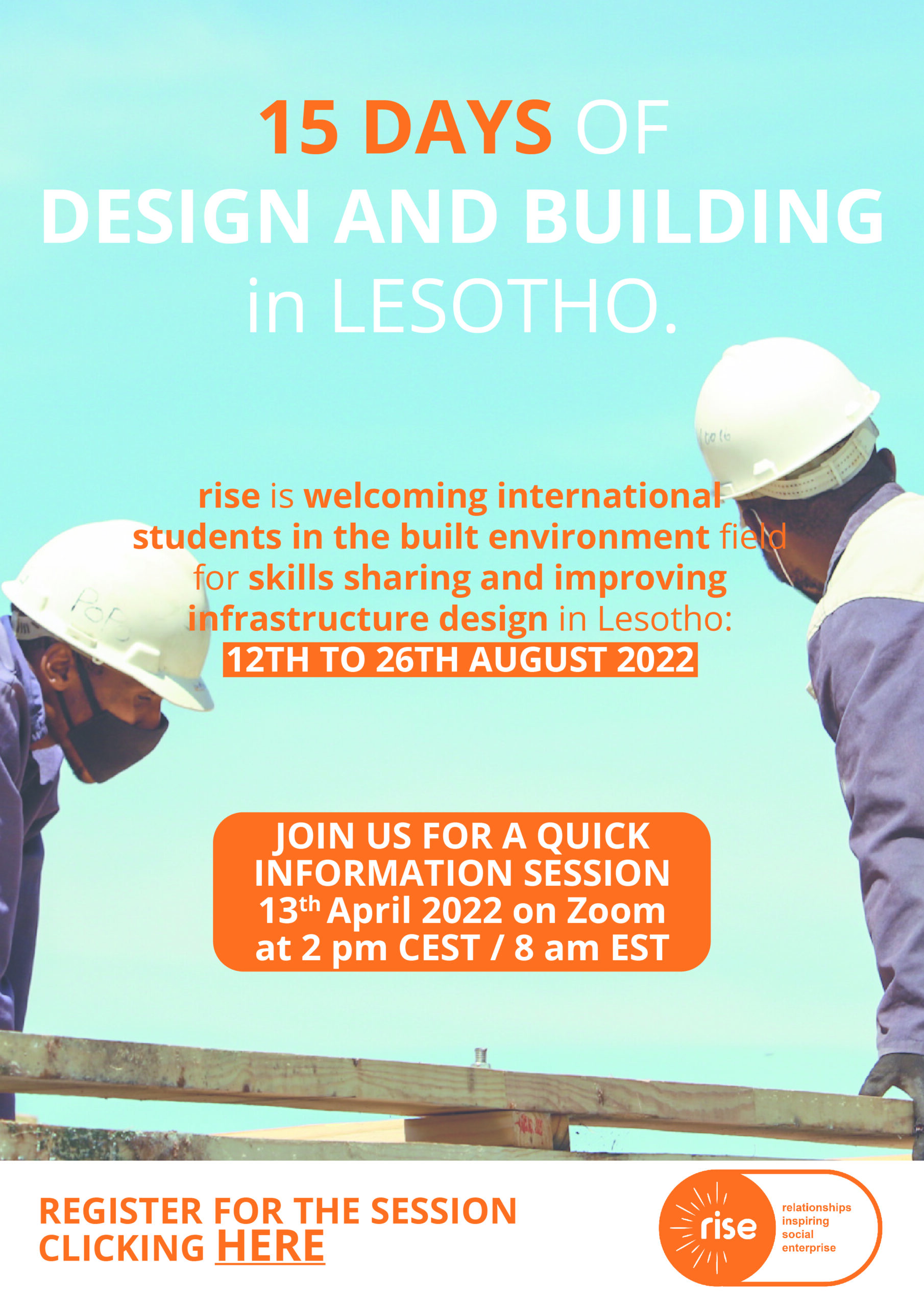 rise international is very excited to be re-launching the in loco International Workshop again this year, which will run from 12 to 26 August 2022 in Lesotho, Southern Africa, since the pandemic prevented us from hosting workshops for the past two years.  We welcome international students in the built environment field for skills sharing and improving infrastructure design. Join a team of young local construction, engineering and architecture graduates from Lesotho in designing and building much needed toilets and kitchens for schools.
The workshop is for undergraduates or recent graduates from the built environment. The programme focuses on developing students' knowledge of buildings in a resource challenged environment, peer to peer skills sharing with local fellows as well as working with local communities and experts on social impact projects.
We will have a brief online information session about the workshop on the 13th of April at 2pm CEST / 8am EST. Here is the registration Zoom link.
For more info, please don't hesitate to contact us.
---
AlumniARCHCMCollegeGraduateInfo SessionsNewsOpportunitiesStudentsvolunteerShareTweet