International Institute for Asian Studies Fellowships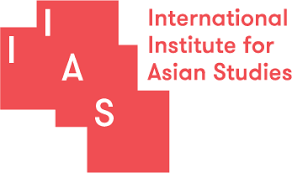 The positions are intended for outstanding researchers from around the world, to work on an important piece of Asian Studies research in the social sciences and humanities. Interdisciplinary interests are encouraged.The sponsor also welcomes researchers who would like to work on a collaborative grant proposal or develop their Ph.D. thesis into book publication.
IIAS is an institute that actively promotes innovative research and seeks the interconnection between academic disciplines. In doing so, we are particularly looking for researchers focusing on the three IIAS clusters 'Asian Cities', 'Asian Heritages' and 'Global Asia'. However some positions will be reserved for outstanding projects in any area outside of those listed. Applications that link to more than one field are also welcome.
Award amount: 
A monthly grant of €2000
Office facilities and access to the Leiden University Libraries
A one-time grant of (max) €1000 towards the costs of (international) travel
Deadline: October 1, 2021
---
ARCHCMCollegeFellowshipsFundingLARCHOpportunitiesPh.D.REResearchUDPShareTweet