CANCELLED: Italy | Design+Build Perugia | Spring 2021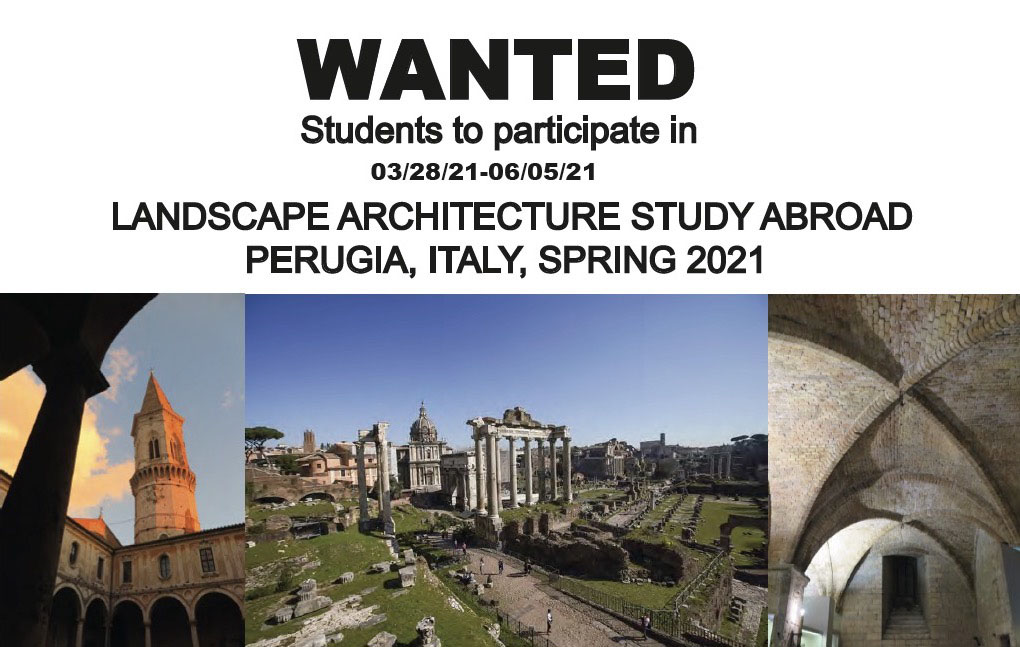 As of October 20, all programs have been postponed or cancelled through Spring 2021. Stay tuned for opportunities for Autumn 2021 and beyond. 
This study abroad will focus on the design and building of a sensory garden for Casale Forabosco, a community-based agricultural facility for people with autism. Students will live and work on the campus of the University of Perugia and collaborate with Italian students and under the direction of Professor David Grohmann.
In addition to the project focus, students will explore and sketch the urban environs of the ancient city of Perugia, learn its fascinating history and participate in weekend eld trips to other cities in central Italy, potentially including Siena, Florence, Rome and Assisi.
Contact Daniel Winterbottom (nina@uw.edu) for Zoom ID and other questions.
---
ARCHCEPCMCollegeCoursesInfo SessionsLARCHOpportunitiesREStudentsStudy AbroadUDPShareTweet