J.M. Kaplan Fund 2021 Innovation Prize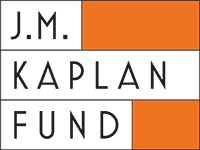 The J.M. Kaplan Fund is pleased to announce the launch of the 2021 J.M.K. Innovation Prize.
Leveraging a legacy of catalytic grant-making at the J.M. Kaplan Fund, the prize seeks out visionary nonprofit and mission-driven for-profit organizations that work within, across, or in a manner related to one or more of the fund's three program areas:
Social justice — buttressing democracy, voter education, and reforms to the criminal justice and immigration systems.
The environment — slowing the pace of climate change and mitigating climate impacts.
Heritage conservation — conserving the places that communities care about most.
In 2021, the fund will award up to ten prizes, with each prize including a cash award of $150,000 over three years, plus $25,000 in technical assistance funds (for a total award of $175,000).
The fund will host an informational webinar on March 30. (Registration required.)
Deadline: 4/30/2021
---