J.M. Kaplan Fund Furthermore Grants in Publishing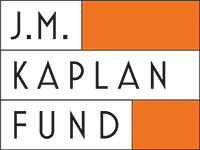 The Furthermore program is concerned with nonfiction book publishing about the city; natural and historic resources; art, architecture, and design; cultural history; and civil liberties and other public issues of the day. Grants apply to writing, research, editing, design, indexing, photography, illustration, and printing and binding.
We look for work that appeals to an informed general audience; gives evidence of high standards in editing, design, and production; promises a reasonable shelf life; might not otherwise achieve top quality or even come into being; and represents a contribution without which we would be the poorer. Book proposals to which a university press or trade publisher is already committed and for which there is a feasible distribution plan are usually preferred. In geographical reach we are drawn— but in no way limited— to New York City and to New York State and its Hudson Valley.
Grants range from $500 to $15,000.
Deadline: 9/1/2021
---
ARCHCMCollegeFacultyFundingLARCHOpportunitiesPublicationsREResearchUDPShareTweet