Job Announcement: Natural Resources Project Associate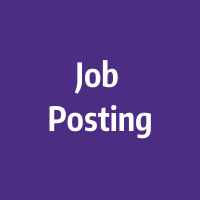 Triangle is hiring!  The Fac-PI Team is looking for two Project Associates to join the team.  One position will focus on Natural Resources related projects while the other will have a Built Environment focus.  The positions are open to candidates in both the Seattle and Portland areas.
Job Title: Project Associate
Reports to Title: Director
FLSA Status: Exempt
Team: Facilitation and Public Involvement (Fac-PI)
Start Date: June 2021 or when filled
Salary: $52,000 – $60,000 annually dependent on experience
Benefits:
Triangle offers a competitive benefits package for full-time employees that includes
medical and vision coverage, optional dental coverage, Health Reimbursement
Arrangement (HRA), commuter subsidies for transit, parking and/or bicycle transit,
cell phone stipend, professional development budget, and a 401k retirement plan.
Level: Early career
Area of Experience/Expertise:
Natural Resources (Water, Forestry, Public Lands, Fisheries, Species/Habitat
Recovery, Hydropower, Energy/Utilities, and/or Superfund/Remediation), Facilitation,
Mediation, Conflict Resolution, Tribal Engagement, Meeting Planning/Documentation.
See the attached file for more information
---
ARCHCEPCMCollegeEDIFacultyGraduateInternshipJobsLARCHOpportunitiesPACREStudentsShareTweet