Join the Brotherhood Initiative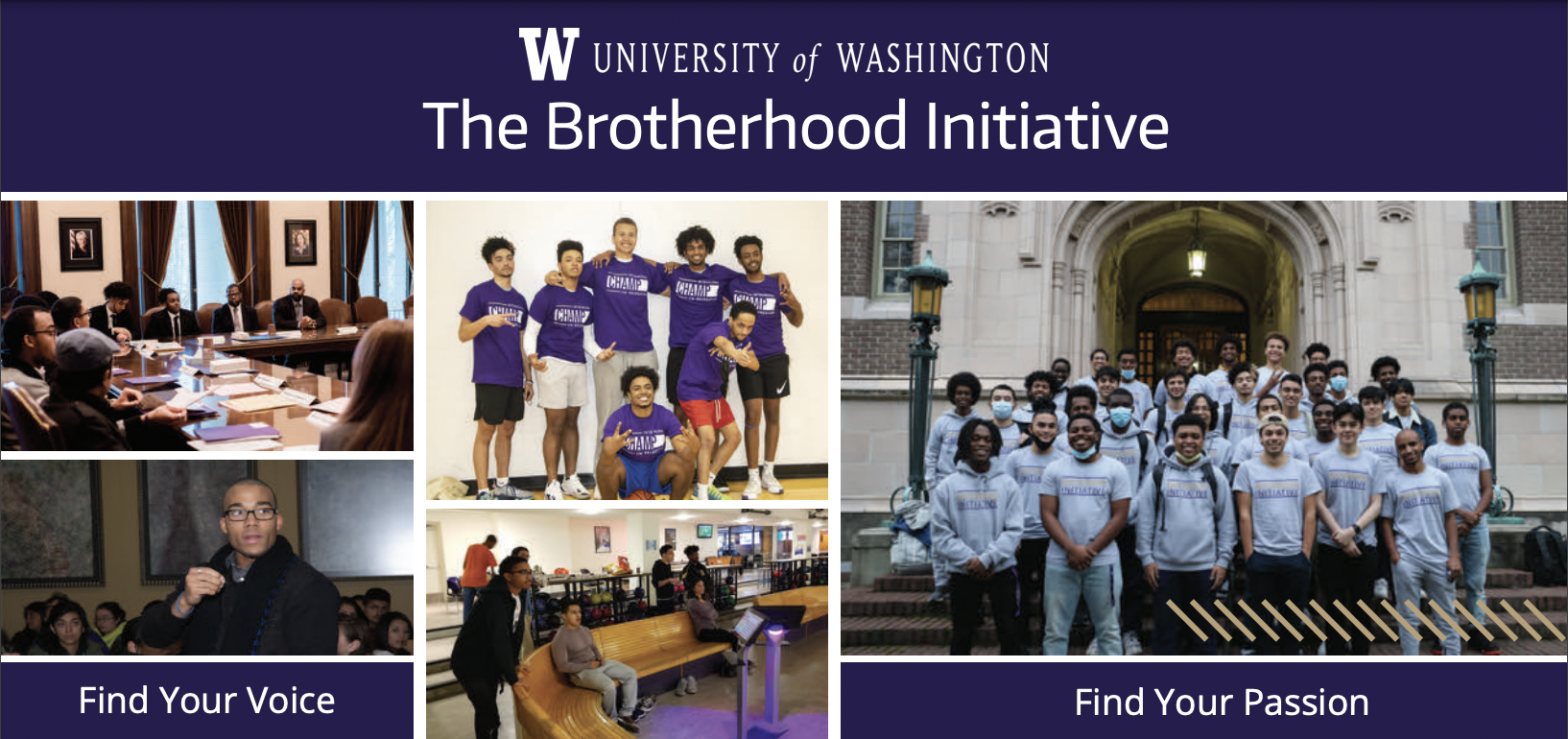 The Brotherhood Initiative (BI) is a cohort-based program that provides opportunities for academic growth and leadership, exploration of intersecting identities, and support to underrepresented men of color at the University of Washington, Seattle campus.
We are currently recruiting for our sixth cohort of BI scholars and we would appreciate your help in passing our message to students that you're in communication with now, or will be during summer advising and orientation. Though our priority deadline has passed, we will be accepting applications until we reach our intended cohort size of 60 students.
Those who are selected to participate in our next cohort will receive a $750 stipend and financial support to study abroad in a country of their choice.
To here to apply, or if you have any questions contact Paul Metellus, M.Ed.
Student Success Coordinator – Brotherhood Initiative metellph@uw.edu
---
ARCHCEPCMCollegeDiversity & InclusionEDILARCHPACStudentsStudy AbroadTransfer StudentUDPUndergraduateUndergraduatesShareTweet