JOIN US: What's Next? Reflections from Dean Renee Cheng & CBE Leaders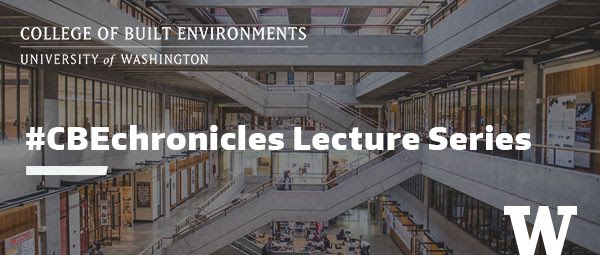 Dean Renée Cheng, FAIA, DPACSA, Dept of Architecture
Ken Tadashi Oshima, Dept of Architecture
Carrie Sturts Dossick, Dept of Construction Management, Associate Dean for Research in the College of Built Environments
Vikram Prakash, Dept of Architecture, Associate Dean for Academic Affairs in the College of Built Environments
Thursday, November 12 | 5:00 – 6:30 PM PST | Zoom
These conversations are part of our #CBEchronicles project; learn more and engage with us!
Join Dean Renee Cheng, and Associate Dean of Research Carrie Sturts Dossick, and Associate Dean of Academic Affairs Vikram Prakash with #CBE Chronicles moderator Ken Tadashi Oshima to reflect on the work ahead for CBE in the context of the political and social movements today. What comes next for our community and how might it connect with the CBE Strategic Plan in the coming years? What are the takeaways from this election and how is it relevant to our space in the built environments?  We will discuss these issues and others, including your questions. We are looking forward to hearing from you.
You must register to attend this webinar. A confirmation with Zoom information will be sent to you after you register.
Use our hashtag #CBEchronicles to stay connected with what our community is doing.  We will be bringing you more events like this soon! 
---
AlumniARCHCEPCMCollegeEquity Diversity and InclusionEventsFacultyGraduateLARCHOpportunitiesPACPh.D.REStaffStudentsUDPShareTweet