LANDSCAPE ARCHITECTURE, ECOLOGY & ENVIRONMENTAL STUDIES FILM: Araucaria Araucana…The Story of Earth's Oldest Tree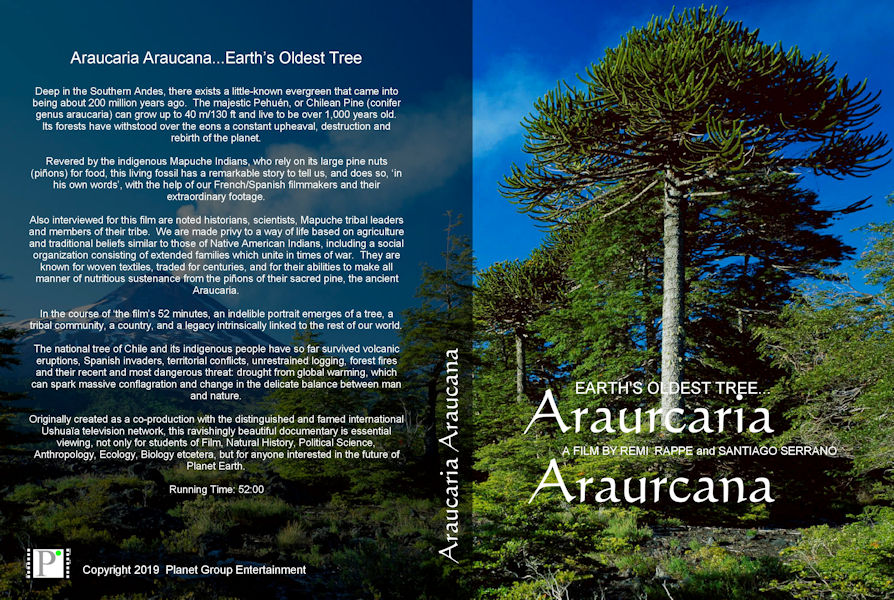 This ravishingly beautiful documentary is essential viewing, not only for students of Film, Natural History, Political Science, Latin Studies, Anthropology, Ecology, and Biology, but for anyone interested in the future of Planet Earth. In the course of 'the film's 52 minutes, an indelible portrait emerges of a tree, a tribal community, a country, and a legacy intrinsically linked to the rest of our world.
Go here for all details and a free screener:
http://planetgroupentertainment.squarespace.com/araucaria/
The national tree of Chile and its indigenous people have so far survived volcanic eruptions, Spanish invaders, territorial conflicts, unrestrained logging, forest fires and their recent and most dangerous threat: drought from global warming, which can spark massive conflagration and change in the delicate balance between man and nature.
---
CEPEventsFacultyGraduateLARCHStaffStudentsUDPUndergraduatesShareTweet