LAST CALL FOR ENTRIES – Lyceum Fellowship 2021 Competition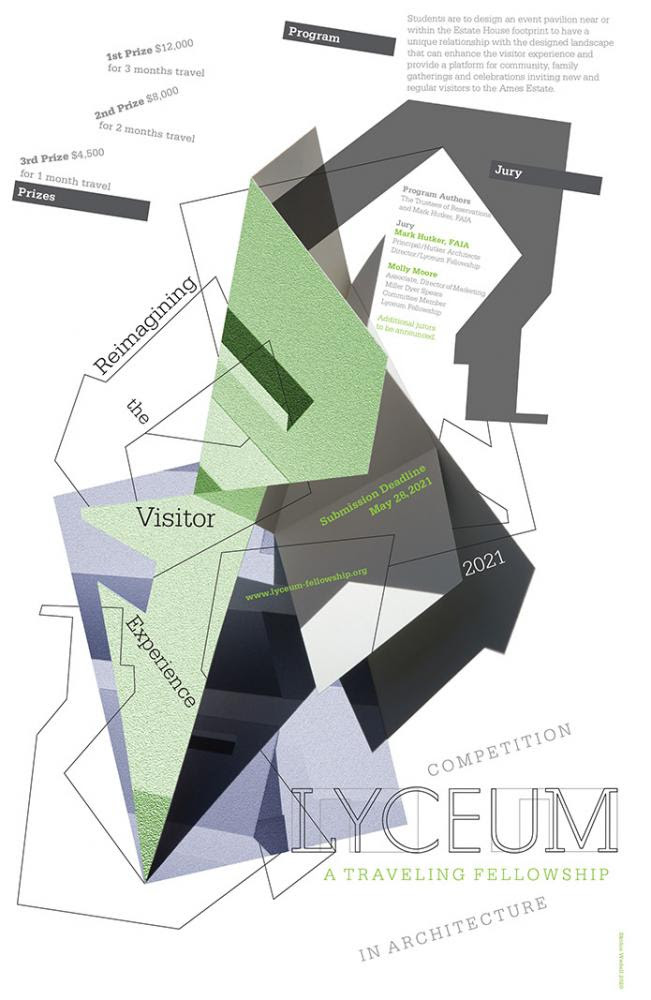 Reimagining the Visitor's Experience – The Ames Estate
Set on Governor Ames Estate in North Easton, Massachusetts, this year's competition asks students to design an event pavilion. Students are challenged to design a 1,500 square foot structure that can enhance the visitor experience and provide a platform for community, family gatherings, and celebrations, inviting new and regular visitors to the Ames Estate. The 2021 competition is open to students currently enrolled in either an architecture or landscape architecture program at an accredited school in North America.
Submission Deadline: Friday, May 28, 2021, 11:59PM EST
Prizes:
1st Place – $12,000 for 3 months of travel
2nd Place – $8,000 for 2 months of travel
3rd Place – $4,500 1 month of travel
Citation – Travel runner up
Merit – Certificate of Recognition
All eligible students, professors, Schools of Architecture, and Schools of Landscape Architecture are encouraged to participate.
---
ARCHCompetitionsFellowshipsFundingGraduateLARCHStudentsUndergraduateShareTweet