Lecture series "Senses of Place and 21st Century Transitions" with keynote address by Lynne Manzo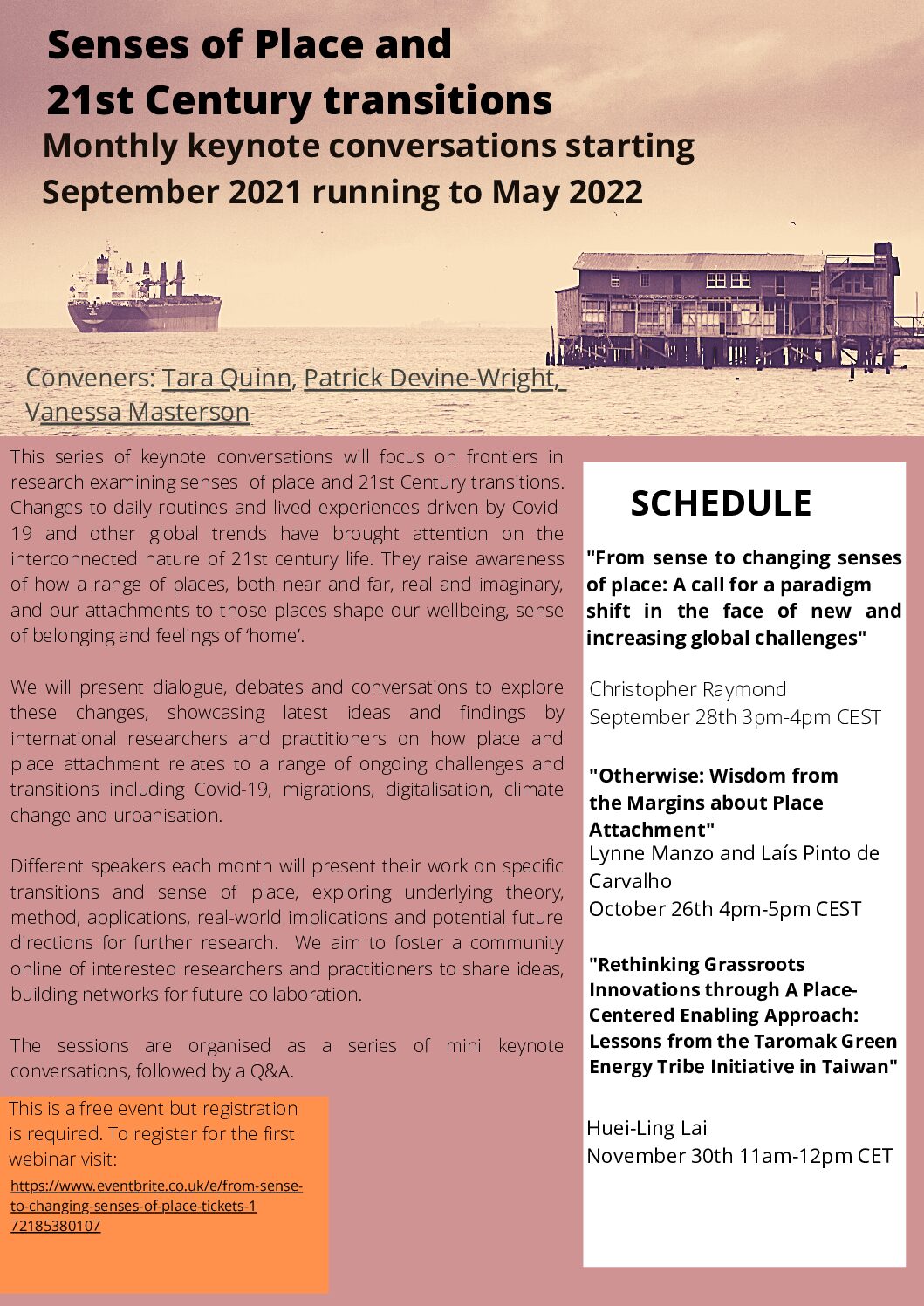 Email from Lynne:
Just wanted to share with you some information to pass along to dept members either via email/listservs/slack/social media and/or on our webpage.
It is about a lecture series being hosted by Exeter University in the UK entitled, "Senses of Place and 21st Century Transitions."  I am giving a keynote as part of that series (via zoom) on Tuesday, October 26th at 8am local Seattle time. It is entitled, "Otherwise: Lessons from the Margins about Place Attachment" and I am copresenting with my Chilean colleague Lais Pinto de Carvalho.
This is noted in the attached flyer. It's also worth noting that one of the lecture series hosts is my co-editor on the Place Attachment book, Patrick Devine-Wright, and my co-presenter Lais co-authored a chapter with me in that volume.
In addition, the first speaker in the series is Chris Raymond who is the lead editor of the Changing Senses of Place book. His work focuses on the impact of ecological regime shifts on senses of place. He will probably highlight our book. His talk is on Sept 28th.
---
AlumniARCHCEPCollegeConferencesEventsFacultyGraduateLARCHPACStudentsUDPUndergraduatesShareTweet