Looking for Architectural Designer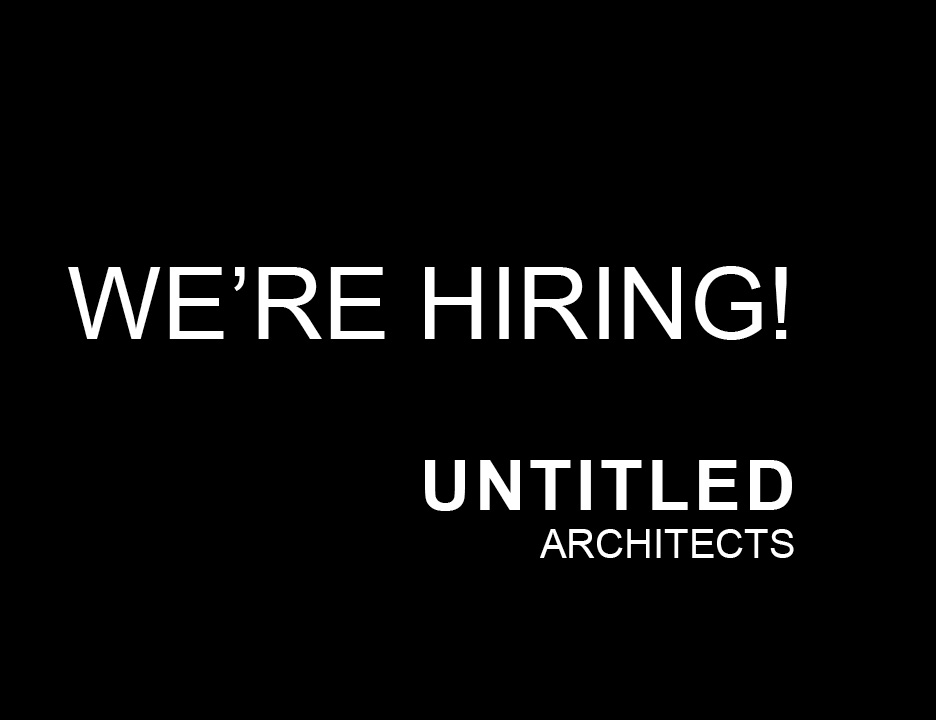 Untitled Architects is an innovative small design firm specializing in residential and multi-family projects. We design buildings that are contextual to their surroundings, efficiently addressing programmatic and design requirements that exceed client expectations. Our commitment to design excellence ensures complex problems result in elegant and efficient solutions that stand the test of time. We foster a collaborative work environment which encourages creativity and discovery. 
We are currently seeking a new graduate who can join, or a student interested in an internship that could transition into full time post graduation.  This position will work directly with the firm principal assisting in design, documentation and delivery of work. Candidates must value resiliency, be flexible in their approach, hardworking, energetic, and curious to uncover unseen possibilities. Responsibilities include zoning and building code research, 3D modeling, visualization, design and development of project documents throughout all phases of work. 
Your Skills: 
Passion for design and architecture! The desire to utilize and develop your skills in a collaborative and encouraging environment

Ability to work independently with an attention to detail

Experience working in BIM 3D design and documentation (ArchiCAD is a plus)

 Interest in custom residential and multi-family project types. 

Verbal, written and graphic communication skills

Familiarity with applicable building codes 
To be considered for this position, please send a resume and short cover letter along with work samples to Peter Gray: peterg@untitledarch.com. 
---
AlumniARCHCollegeGraduateInternshipJobsOpportunitiesStudentsShareTweet