McLaren presentation at CENTRA, University of Genoa, March 7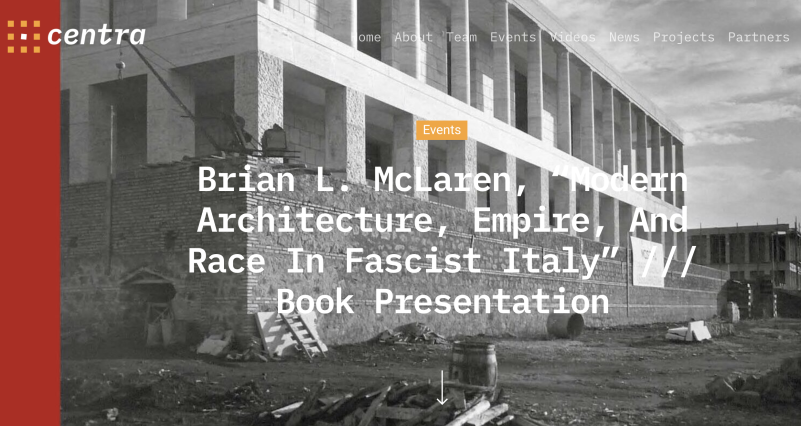 Prof. Brian McLaren will be presenting his book, Modern Architecture, Empire and Race in Fascist Italy (2021) at the Center for the History of Racism and Anti-Racism in Modern Italy (CENTRA) in early March.
Monday, March 7, 2022, 4:00 pm CET
http://www.centrastudies.org/?p=968

The virtual presentation will be part of a seminar series on the themes of racism and anti-racism in Italy during the modern period done in conjunction with the PhD program in History and Art History at the University of Genoa. The conversation is organized by CENTRA in conjunction with the PhD Program in History, Art History and Archaeology (DAFIST – University of Genoa).
---