Mental Health Groups: Winter 2021 Offerings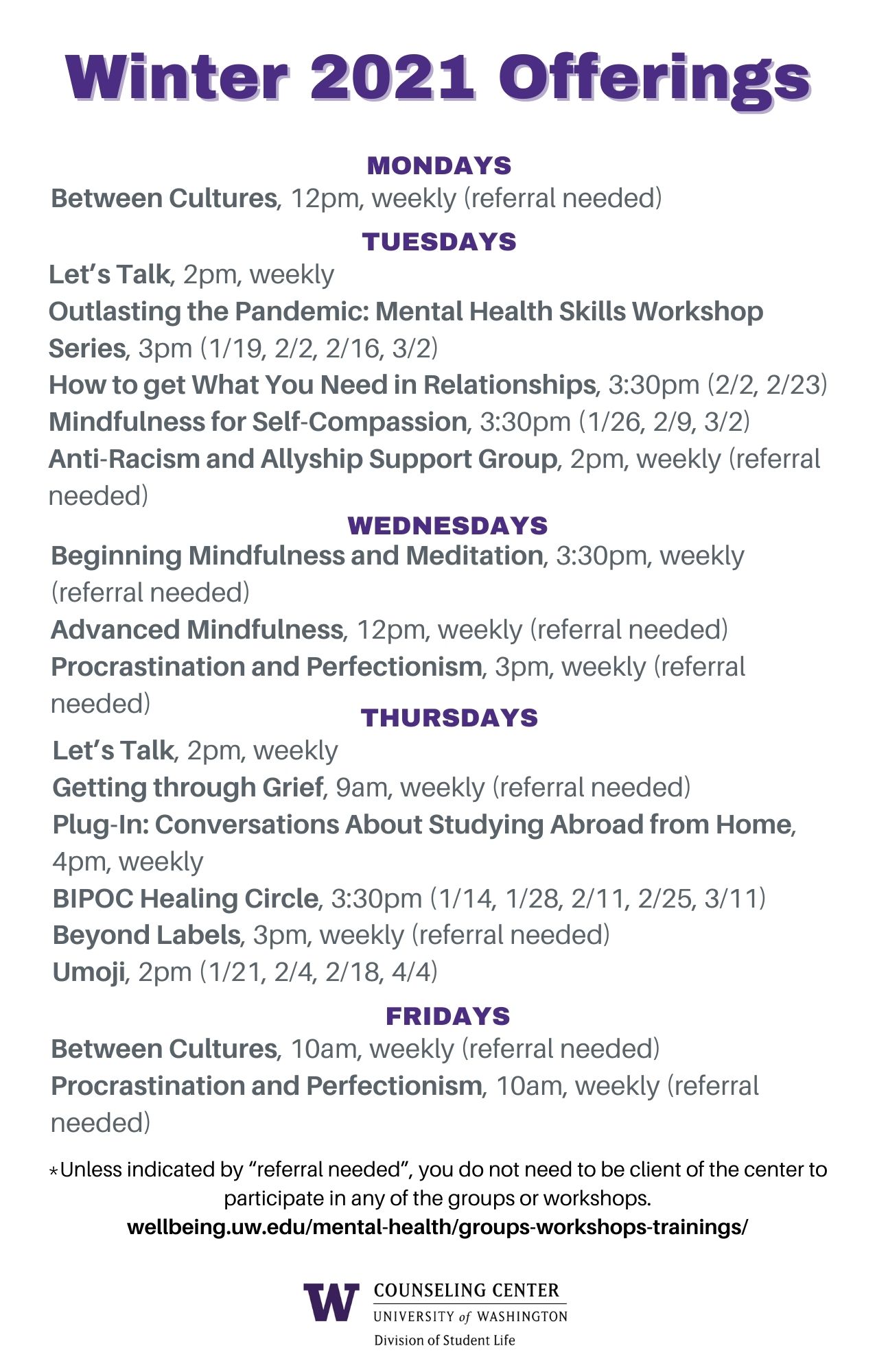 This past quarter, we found that students were hungry for groups. Whereas we needed to convince students that groups were a great treatment option in the past, last fall, students were the ones calling us asking for group options. So, we are offering more groups. Attached is a list of the various offerings by day of the week:
Therapy groups that require that the students commit to attending the group, indicated by "referral needed."
Drop-in groups and workshop series.
Let's Talk, for consultation with a counselor.
For more detailed group listings, see https://wellbeing.uw.edu/mental-health/groups-workshops-trainings/ or check out our Instagram page: @uwcounseling
As a reminder, during the pandemic, students have the option of using My SSP (My Student Support Program) for consultation with a counselor : http://mentalhealth.uw.edu
---