Mott Foundation 2021 Internship Program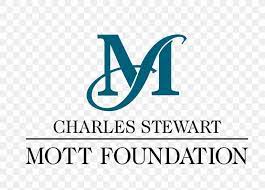 The Charles Stewart Mott Foundation's 2021 Internship Program is a fully virtual, paid program
that will run from June 21 through August 6. Interns will earn $17 per hour and have an
opportunity to work with one of Mott's program teams or our communications department. They
also will learn about our administrative departments: accounting, facilities, grants administration,
human resources, information technology and investments.
Mott's summer internship program aims to provide an enriching and rewarding learning
experience for students with varying career aspirations. Designed to expose students to the
philanthropic and nonprofit sectors, the internship experience will help develop and strengthen
the professional skills required to work in these fields.
The 2021 Internship Program will be open to students who are:
 Enrolled, full-time undergraduate or graduate students.
 Entering at least their junior or senior year of undergraduate school.
 Maintaining a minimum GPA of 3.0 or higher.
 Able to work a 35-hour week.
 Legally authorized to work in the United States.
Candidates for internship positions should be team players able to solve problems, organize their
work, communicate effectively, pay attention to detail, and maintain a professional attitude and
work habits. The Foundation is particularly interested in students majoring in areas of study
related to nonprofit organizations and philanthropy. While all majors are welcome to apply,
students in programs that relate to the Foundation's interests in education, the environment,
community development, economic vitality and communications are particularly well-suited for
the program.
How to apply: 
Send a resume, cover letter, and grades to hr@mott.org by May 30, 2021.
---
ARCHCEPCMInternshipLARCHOpportunitiesREStudentsUDPUndergraduateUndergraduatesShareTweet