NCARB 2021 Scholars in Professional Practice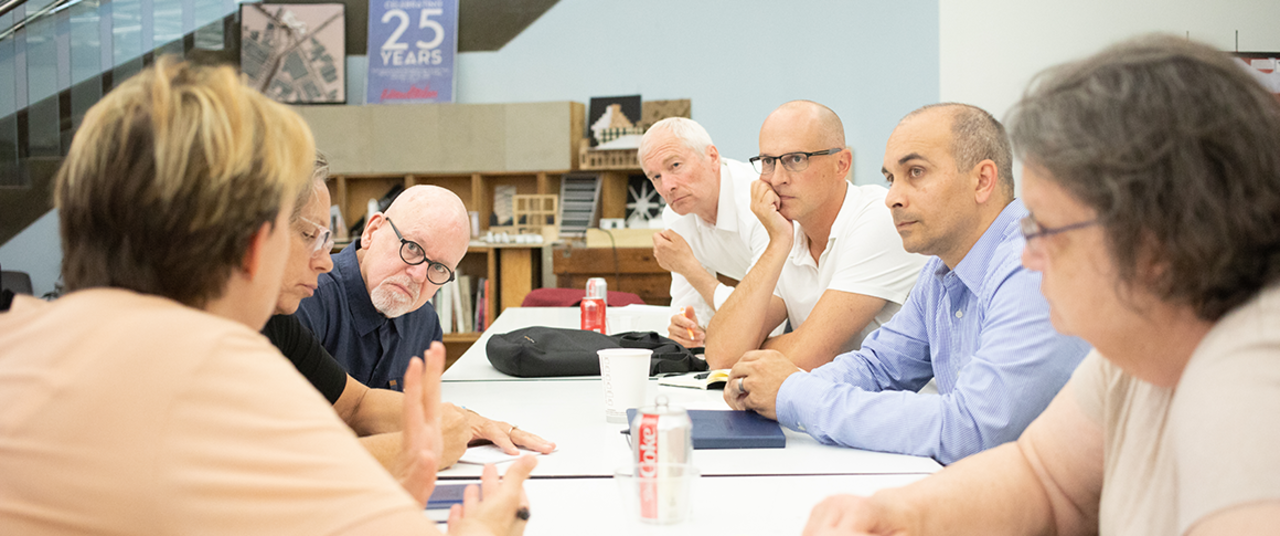 NCARB Scholars in Professional Practice 2021
Apply now for faculty scholarships!
Refine your teaching skills and build your peer network by taking part in our upcoming professional training program—complete with scholarship opportunities.
NCARB is excited to announce the 2021 NCARB Scholars in Professional Practice program, August 12-14, 2021. Pending further pandemic-related news and updates, NCARB plans to host this year's program at the California Polytechnic State University in San Luis Obispo, California.
Each year, NCARB invites a selected group of professional practice educators to attend this multi-day professional development opportunity. The program focuses on both current and forward-looking trends in academia and practice. During this exclusive training event, up to 20 faculty members from architecture schools around the country will convene to share best practices, learn from experts, and enhance the delivery of their professional practice courses. Learn more about the program.
Professional practice professors at a National Architectural Accrediting Board (NAAB) accredited architecture program (or program in candidacy status) are invited to apply for a scholarship! NCARB has funding available to support the attendance of a limited number of participants. All expenses related to travel within the U.S. and participation will be covered by NCARB for the scholarship recipients.
To be eligible for the 2021 NCARB Scholars in Professional Practice scholarship, you must:
1. Be a professor or adjunct faculty in an architecture program accredited by the NAAB or in candidacy
2. Teach or be scheduled to begin teaching a professional practice course.
3. Be able to attend the training event from August 12-14, 2021, in San Luis Obispo, California, and willing to comply with local and CDC requirements for COVID-19 precautions in place at the time.
Find additional details about the application requirements on NCARB's website. If selected to attend, general registration will open in May.
Applications will be open until April 6, 2021, at 5:00 p.m. (PST).
Please forward this email to any educators who meet the eligibility requirements listed above!
Questions?
Please contact Jeremy Fretts, AIA, NCARB, at jfretts@ncarb.org
---