New website to support UW's working parents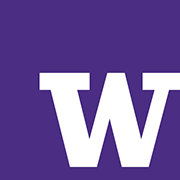 Dear colleagues,
The surge of COVID-19 cases and winter's arrival will create new challenges for our employee caregivers. Holidays, school breaks and illness among family members and caregivers will force many employees to adjust their caregiving plans.
UW Human Resources has created a new landing page to make it easier for managers and employees to access and navigate caregiver supports. Child and family care during COVID-19 includes links to information about child care and elder care, flexibility at work, at-home learning resources and self-care resources. I encourage you to promote this new resource through your website and internal communication channels.
Now is also a great time to remind your employees about UW's backup care programs. Backup care is available in-home and in child care centers and can be a good option when employees need time to focus on a project or their regular caregiver will be unavailable. Employees are eligible for a fixed number of backup care uses each calendar year and can be encouraged to make the most of this benefit as 2020 draws to a close. 
Thank you for your continued efforts to support our UW working families and providing maximum flexibility for all employees during this prolonged, difficult time. 
Best,
Mindy
Mindy Kornberg J.D.
Vice President for Human Resources
University of Washington
*******************************************************
Privileged, confidential or personally identifiable information may be contained in this message.  This information is meant only for the use of the intended recipient(s).  If you are not the intended recipient, or if the message has been addressed to you in error, do not read, disclose, reproduce, distribute, disseminate or otherwise use this transmission. Instead, please notify the sender by reply e-mail and then destroy all copies of the message and any attachments.
---