No More Silence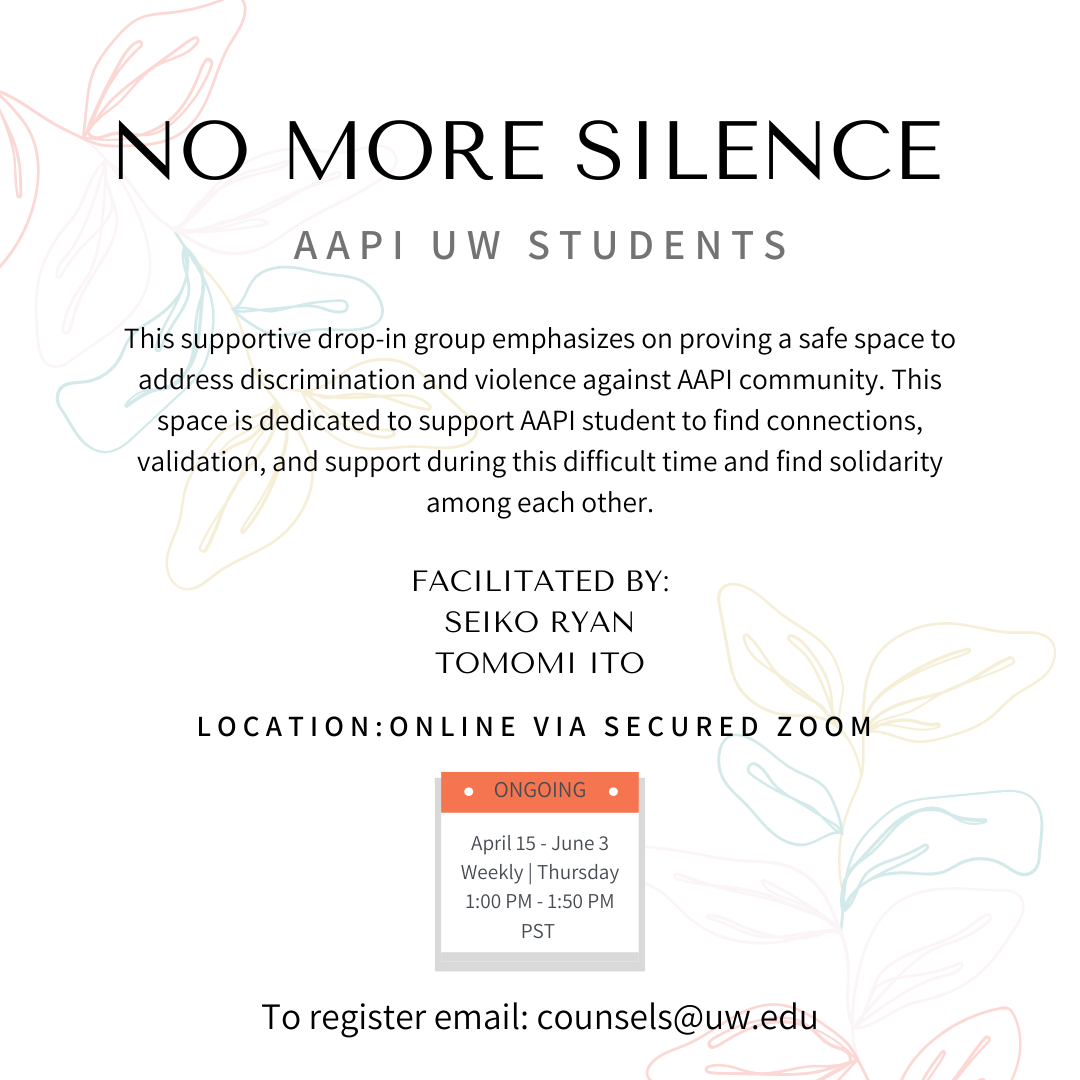 UW Counseling Center,
Thursdays | 1:00-1:50PM PST
This supportive drop-in group emphasizes on providing a safe space to address discrimination and violence against AAPI community. This space is dedicated to support AAPI students to find connection, validation, and support during this difficult time and find solidarity among each other.
Facilitated by Seiko Ryan and Tomomi Ito of the UW Counseling Center
An online and secured zoom link will be sent to those who register.
To register, please e-mail counsels@uw.edu
---
EventsGraduatePh.D.ResourcesStudentsUndergraduateswellnessShareTweet