NOMA NW Project Pipeline Summer Camp Call for Volunteers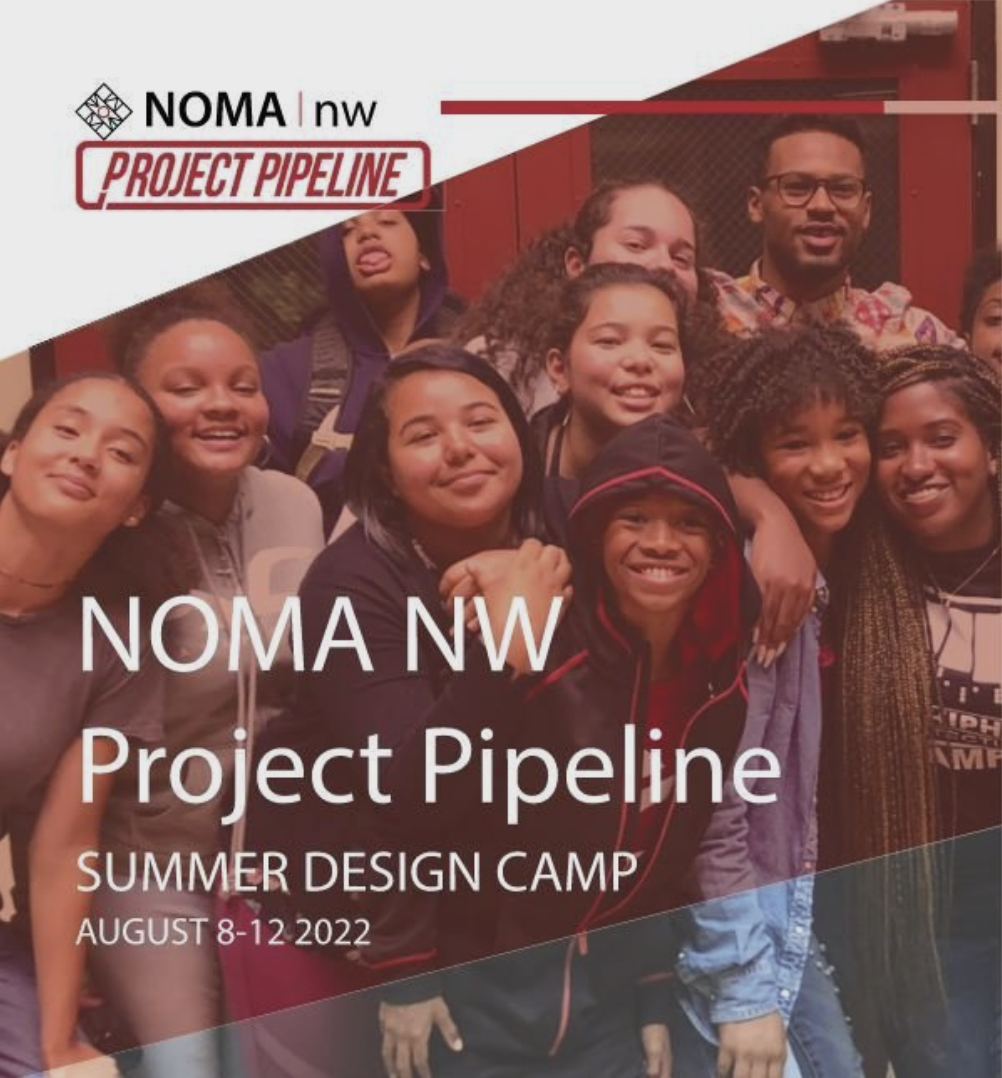 The 2022 Project Pipeline Summer Camp is
IN-PERSON!
August 8th – 12th
NOMA's local summer camps provide 6th-9th
grade students of color with the opportunity
to learn the fundamentals of architecture and
design. Students that participate in the camps
work closely with architects and designers to
create the designs they would like to see in
their communities. Not only do students create
designs, but they are also connected with
NOMA | nw mentors in the architecture field to help guide their interests.
The deadline for volunteers to sign up is June 1, and for students is June 10th. Register online at: https://www.nomanw.org/
---
ARCHEquity Diversity and InclusionGraduateJobsOpportunitiesStudentsShareTweet