NSF undergraduate fellowship opportunity (Deadline: Feb 4th, 2022)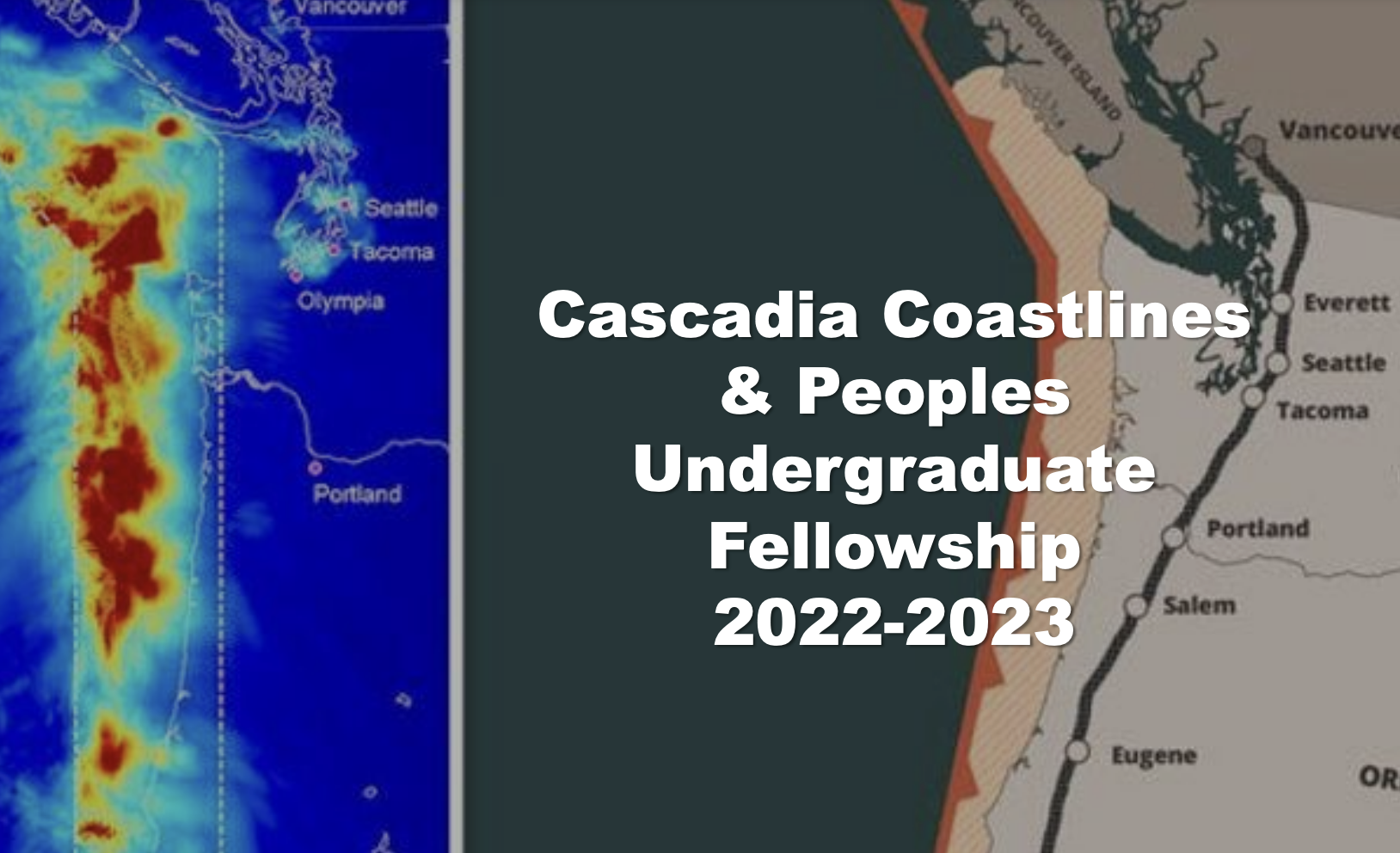 The Cascadia Coastlines and Peoples Hazards Research (CoPes) Hub is recruiting 10 undergraduate students from any academic discipline to be a part of an exciting opportunity to be Fellows, starting Spring term 2022, in the Cascadia Coastal Hazards and Resilience Training, Education and Research (CHARTER) Fellows program.
What's the CoPes Hub project about?
People living along the Pacific Northwest coastlines face multiple climate-driven threats. Through this project that is funded by a prominent funding organization, the National Science Foundation (NSF), the CoPes Hub will empower community members living in the coastal areas to be more resilient and prepared to deal with the impact of natural hazards. The CoPes Hub will also partner with coastal communities in an effort to co-produce knowledge about coastal hazards.
The aim of the CHARTER Fellows program is to provide undergraduate students opportunities to engage in CoPes Hub research, act as role models for high school students, and engage with the public around the science of coastal hazards.
What's in it for the CHARTER Fellows?
Fellows will:
×          Earn a stipend of $1,000 per year for their participation
×          Learn about the multiple natural threats the Greater Cascadia coastline and communities face
×          Gain practical experience in research including conducting interviews, survey research, and participant observation; and take/participate in a research methods class in Spring 2022
×          Develop skills in computer modeling and geographic information systems (GIS)
×          Get the opportunity to attend a 3-day bootcamp in Summer 2022 at Hatfield Marine Science Center, Newport, Oregon
×          Present findings to educate high school students about earthquake and tsunami inundation; or
×          Support other researchers in collecting data for the larger CoPes Hub research project
Project Timeline
Winter 2022 – Zoom orientation with accepted Fellows in each university
Spring 2022 – Research methods course
Summer 2022 – 3-day bootcamp at Hatfield Marine Science Center
Fall 2022 – Present findings to high school students or work with fellow Hub researcher to collect data
Interested sophomore and junior undergraduate students should complete this application by Friday, February 4, 2022. We are interested in recruiting students who identify as any of the following: BIPOC (Black, Indigenous and people of color), Latinx, LGBTQ, first generation, and/or low-income. Sophomore and junior students in all academic disciplines are encouraged to apply. Applicants will be notified about acceptance in the last week of February.
For more information, please contact:
At Oregon State University: Professor Dwaine Plaza (dplaza@oregonstate.edu); Dr. Lisa Gaines (Lisa.Gaines@oregonstate.edu); or Joseline Raja, (rajaj@oregonstate.edu)
At University of Oregon: Professor José W. Meléndez (jmelende@uoregon.edu)
At University of Washington: Professor Daniel Abramson (abramson@uw.edu)
Take care!
Cascadia CoPes Hub Team
---
ARCHCEPCMEDIEquity Diversity and InclusionFellowshipsLARCHOpportunitiesREStudentsUDPShareTweet