NSIN Mad Hacks: Fury Code Kicks-Off this Friday February 5th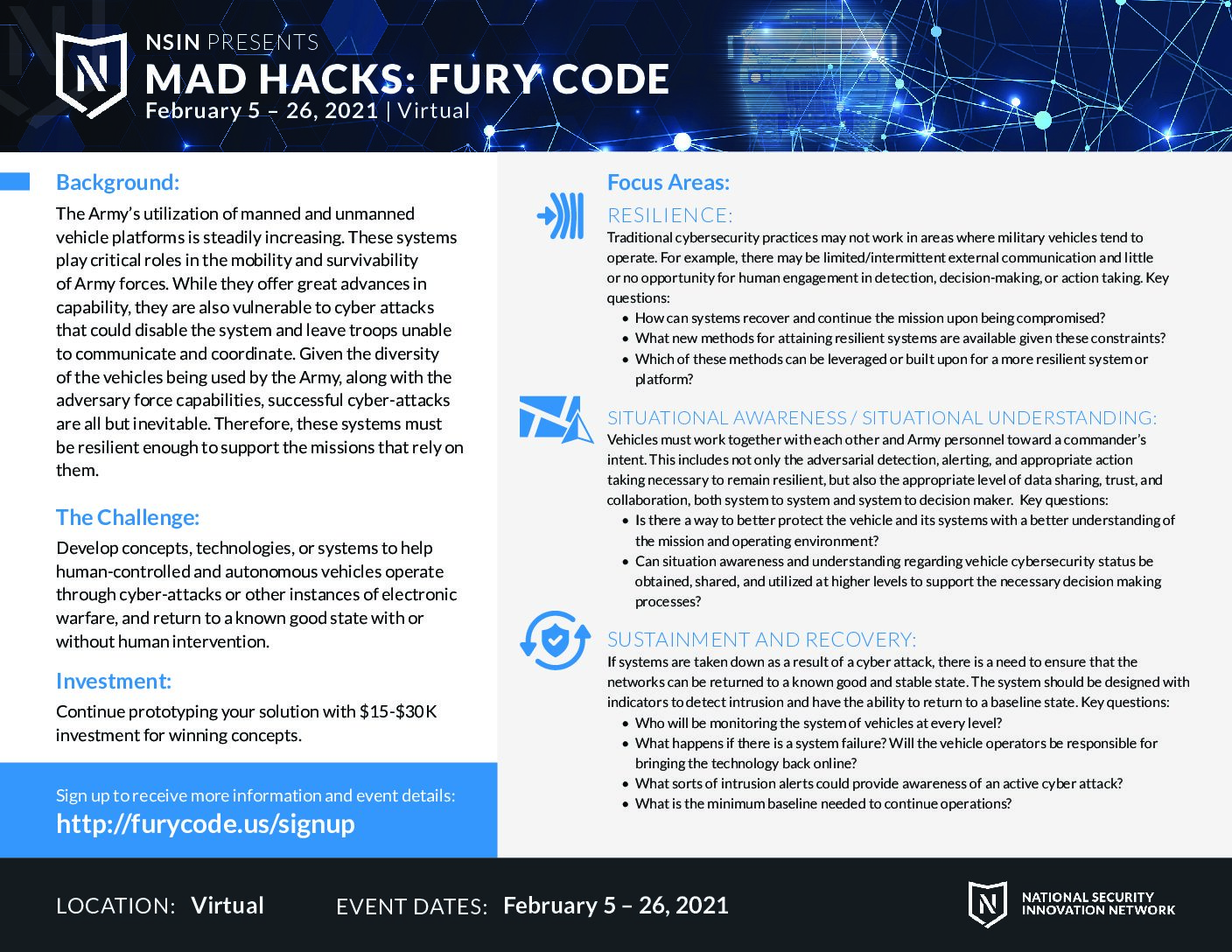 Calling UW's creative problem solvers!
NSIN is just five days away from launching our first hackathon of the year! On February 5th, we'll kick-off Mad Hacks: Fury Code, a virtual hackathon to make vehicles more secure in the face of cyberattacks. There's still time to join the over 300 people from around the country already registered to participate! TheChallenge:Develop concepts, technologies, or systems to help human-controlled and autonomous vehicles operate through cyberattacks or other instances of outside interference, and return to a known good state with or without human intervention. This is not a traditional cybersecurity hackathon, it's closer to a design sprint or startup weekend with a pool of up to $70,000 in awards available. You don't have to be able to code or be an engineer to participate; we encourage anyone who is creative to attend and join a team. The hackathon is open to all UW students, faculty and alumni, as well as entrepreneurs and startups. The foundations of this challenge are presented as an Army problem (more details in the attached flyer) but NSIN is looking for dual-use solutions that would also make personal and commercial vehicles secure. The event will be virtual and will run from February 5-26. Registration information at https://www.furycode.us/signup.
Please reach out to Justin Dunnicliff, justid@uw.edu, with any questions.
---