Obie G. Bowman Architect Firm Position (Full-Time)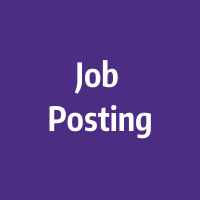 FULL TIME POSITION – OPEN
Description:
Located in rural Sonoma County, Obie G. Bowman Architect FAIA is seeking an ambitious, accomplished candidate to develop projects under the supervision of the Principal. Compensation is negotiable, depending on skill and experience.
Primary responsibilities:
research products and materials
coordinate with owners, consultants, and contractors
assist with design detailing and construction documents
prepare for and attend design meetings
perform construction administration
Qualifications:
outstanding graphic abilities, communication skills, and attention to detail
degree in architecture
one year or more of related professional experience
AutoCAD proficiency
knowledge of detailing Type V construction preferred
Submit cover letter, resume, portfolio, hand sketches, and CAD construction document samples via email to ogb@obiebowman.com.
---