Open Call: Melissa NEXT 2021: an incubator for the next young visionary – February Competition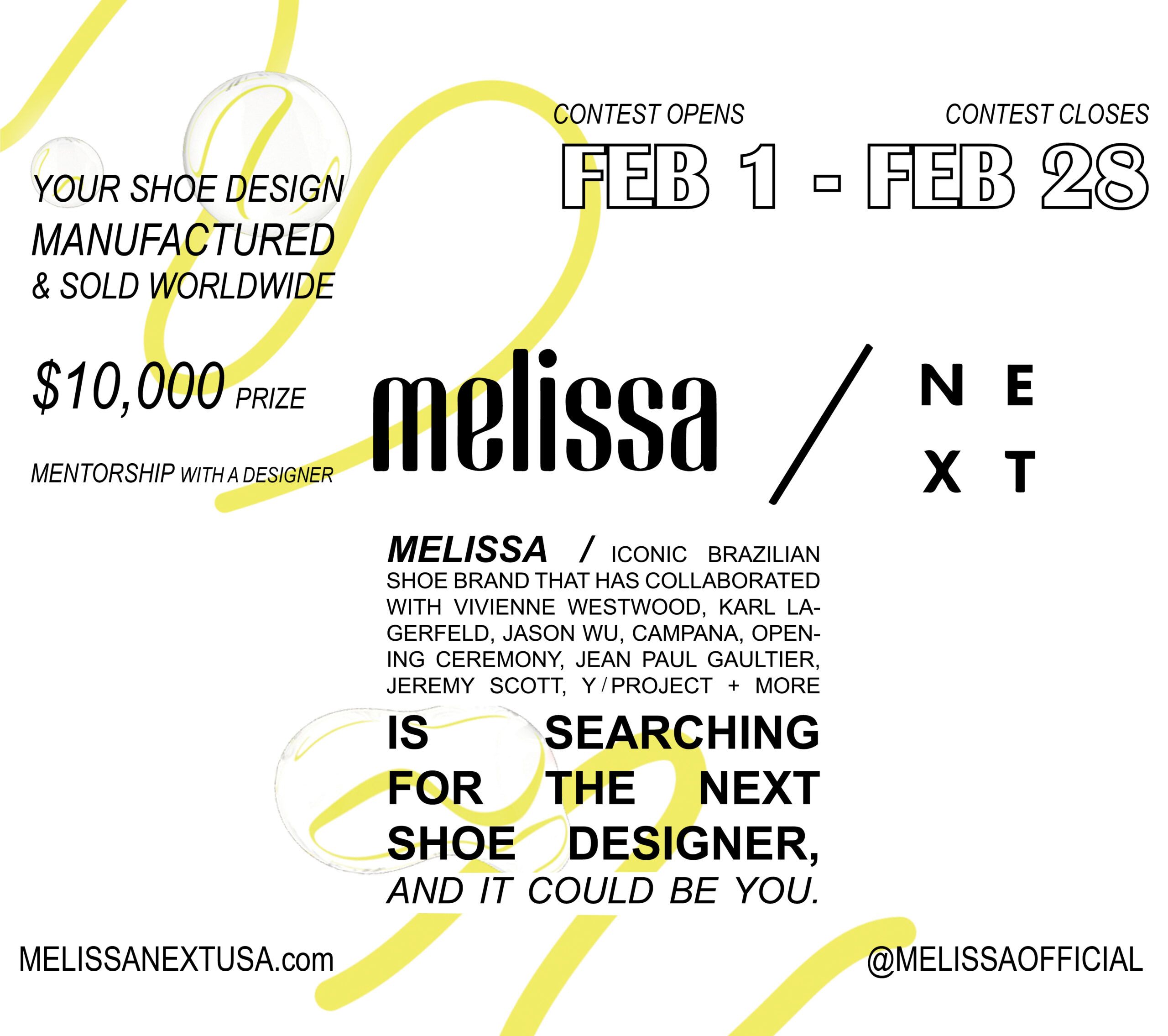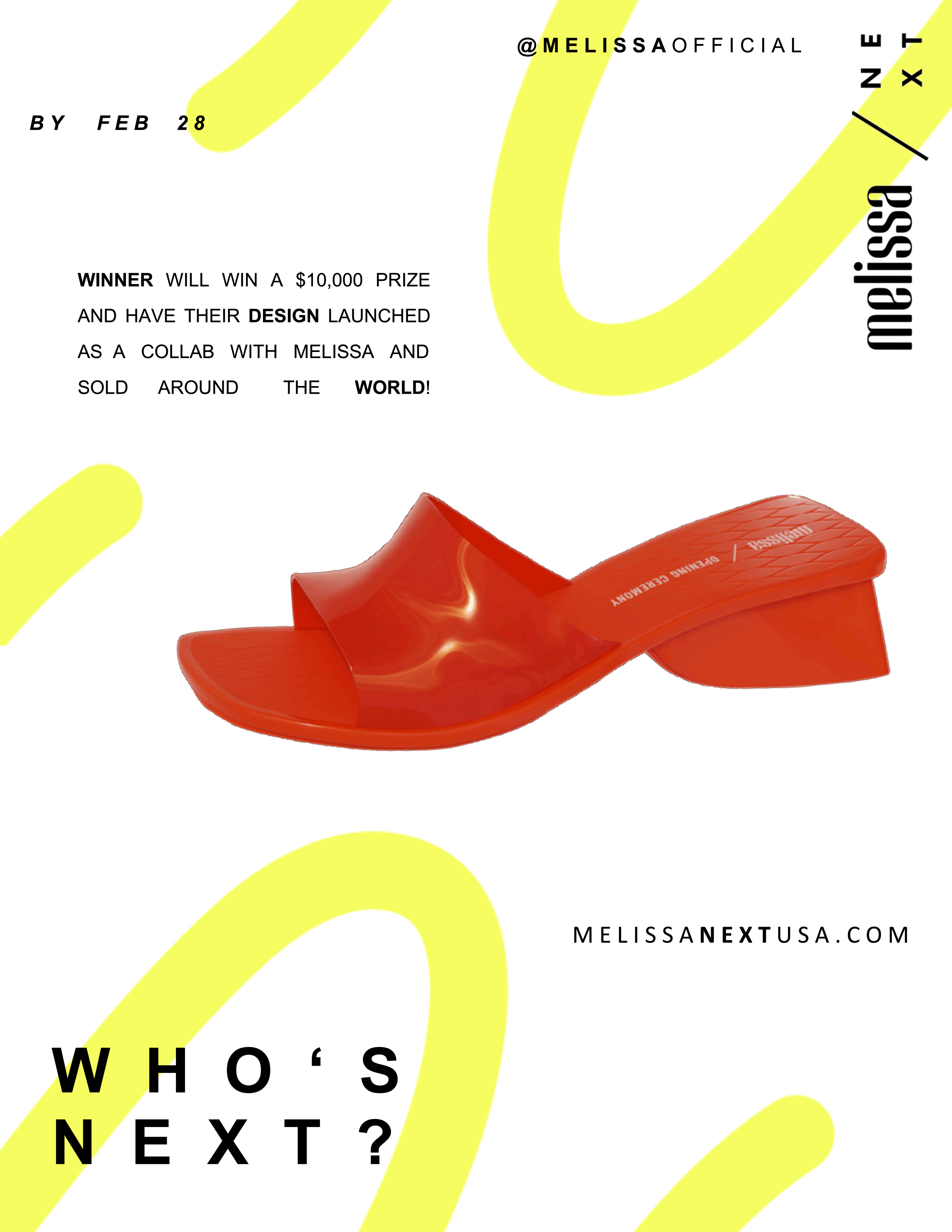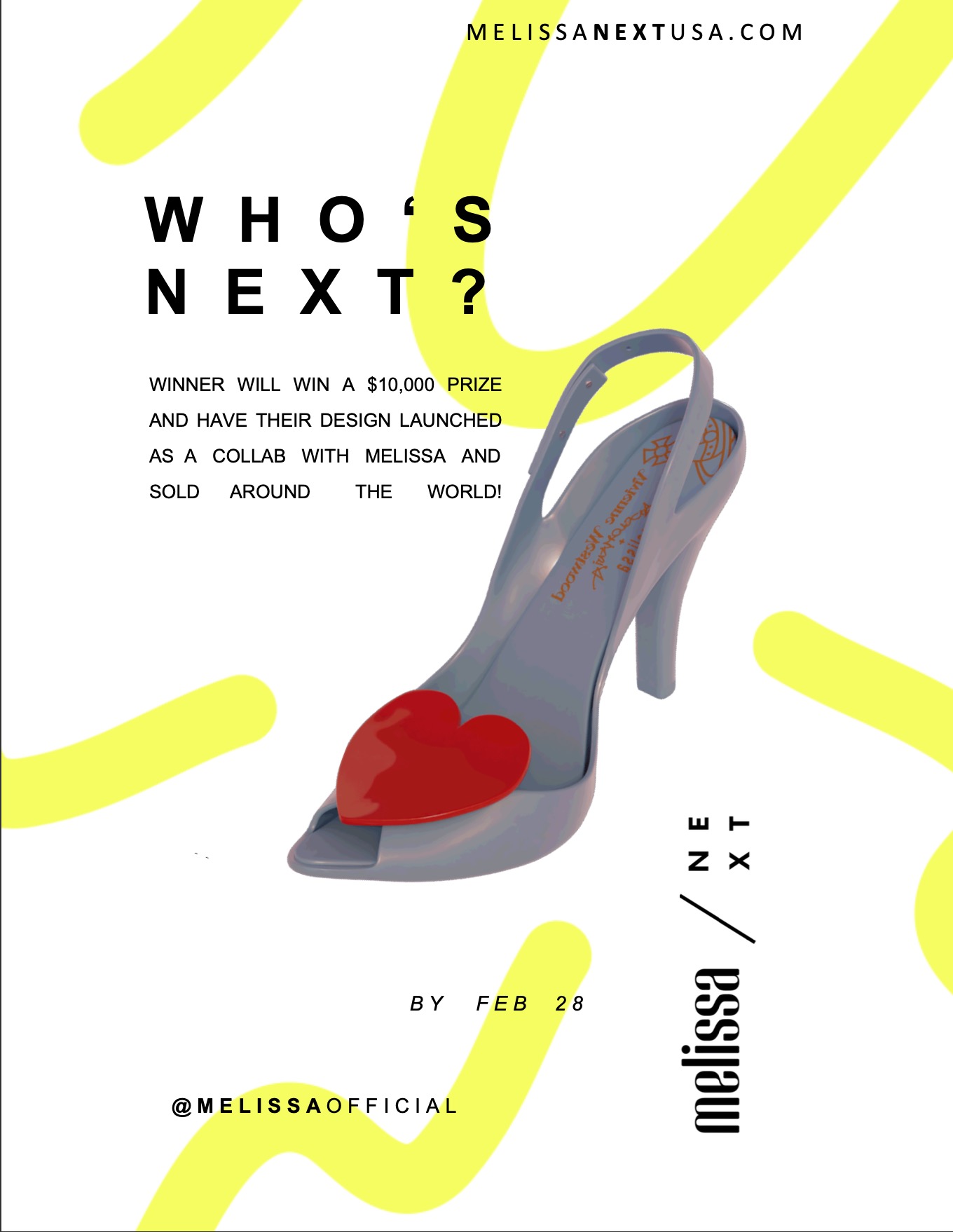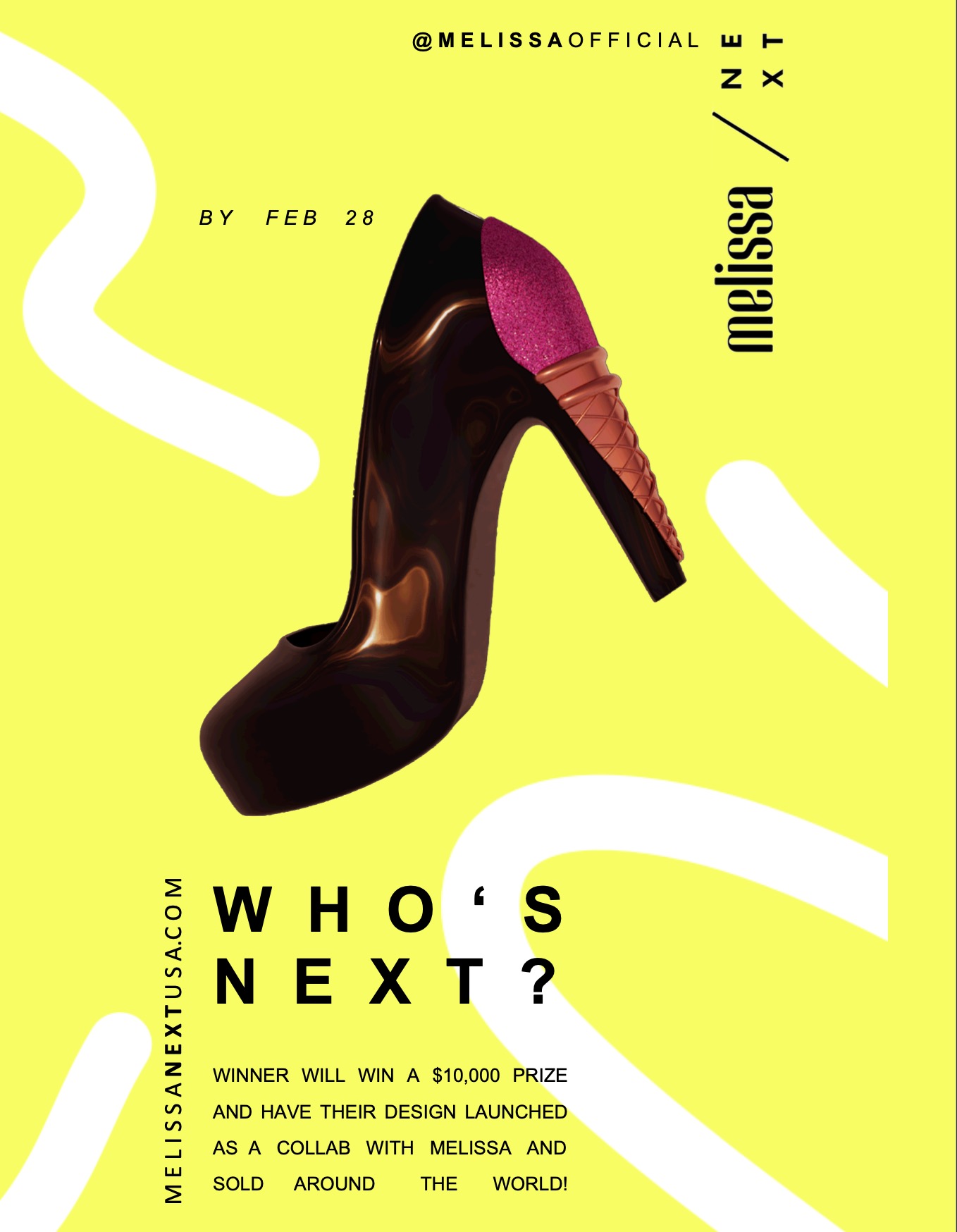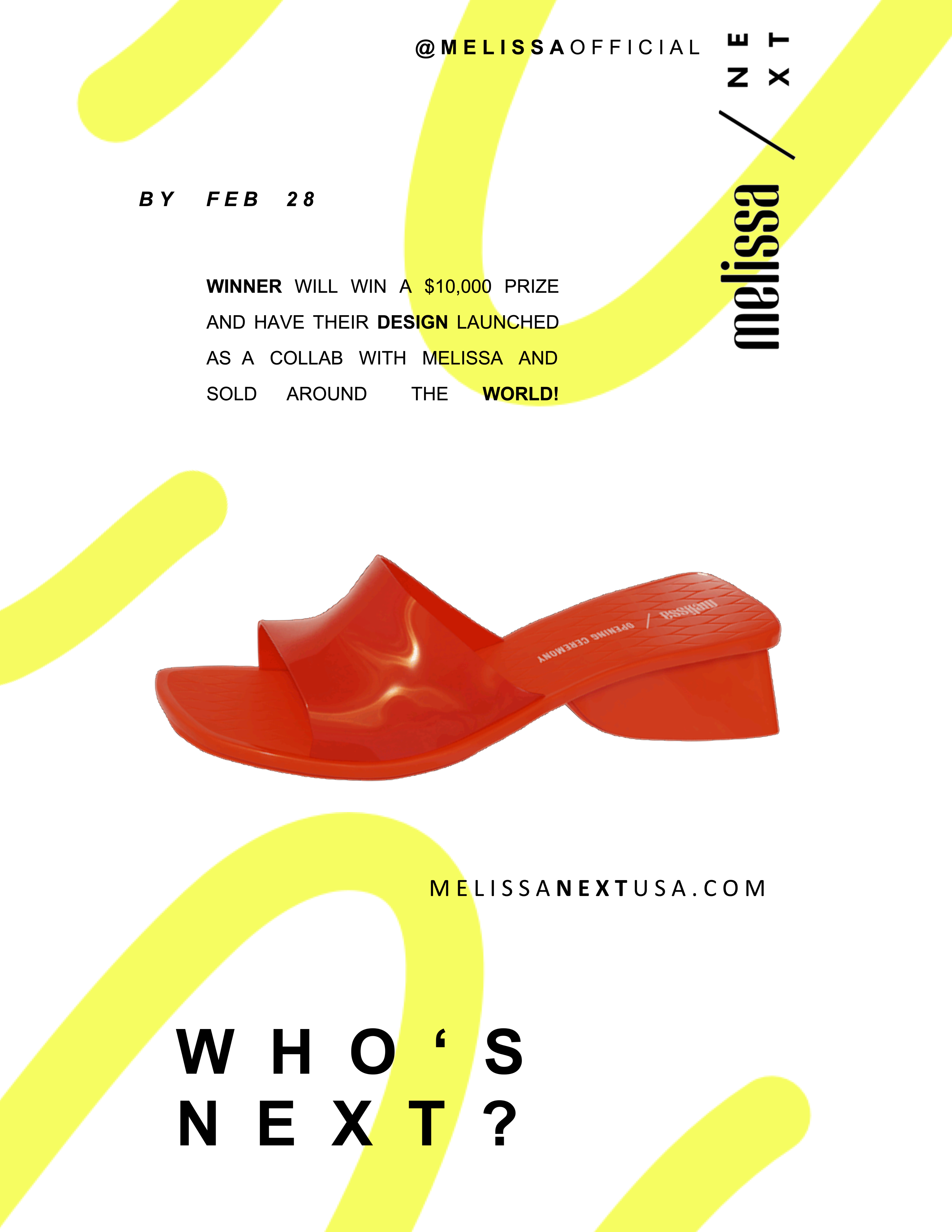 Hi UW

 Arts and Design Faculty,

I hope you are well! The competition site is now up! It is 

melissanextusa.com

 and includes all of the details about the contest, judges, prizes, extra tips, past winners, and most importantly, the submission area. The competition begins today~

If you can circulate the competition throughout the UW community and promote the contest via Social Media (Instagram, Facebook, etc.), that would be great – Melissa's account is 

@melissaofficial

 on Instagram! I have also attached one graphic and two gifs that can be used on Facebook/Instagram/Email and Instagram Stories.

Please feel free to reach out if you have any questions or concerns. Thank you, again!

Best,

Minah

Dear UW Arts and Design Faculty,

Hope this finds you well! I am working with Brazilian heritage brand Melissa on the first US edition of Melissa NEXT, and educational competition and incubator program calling on aspiring student designers for contributions. Conceived to spotlight up-and-coming visionaries, NEXT contest invites young designers to submit their concepts, showcase their skills and win the rare opportunity to work with an established international brand. 

Judges currently include Jason Wu, Marz Lovejoy, HauteLeMode and InternetGirl. The winner receives $10,000 cash prize and designs will be produced and launched as part of an official Melissa collaboration, with a percentage of sales royalties for the winner also. 

Enclosed you will find the design entry requirements to enter. Submissions can be made through a microsite that's currently being finalized and participant submissions begin this week and finish at February 28 at 11:59PM ET. The winner will be announced March 18, 2021.

We would greatly appreciate it if you could spread the word and promote NEXT competition to your student body – whether in class, through the school's social media, a student portal or via career services.

Please do not hesitate to reach out should you have any questions!

---