Paid intern opportunity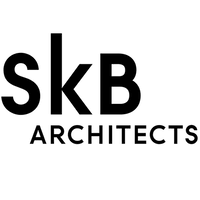 Resource Library INTERN – Job Description
SkB Firm Profile
Seattle based design firm with an established reputation for innovative and strategic thinking has
a need for a Resource Library Intern to join the firm's office in downtown Seattle. The firm
practices in numerous project types including workplace, commercial, retail, hospitality,
residential, and product design. The firm rewards an entrepreneurial spirit, a collaborative
attitude, and a business-minded perspective.
Qualitative – General Firm Expectations:
* Exhibit high degree of self-motivation and enthusiasm
* The ability to prioritize & follow through with tasks
* Employ problem solving skills
* Be adaptable to change on a regular basis
Duties:
* Help organize and maintain the appearance of the studio resource library by filing/re-filing
materials
* Assist designers with product & material research
* Assist with rep updates, calls, & incoming/outgoing materials
Candidate Qualifications:
* Basic understanding of interior design process
* Work experience
* A knack for organization
* Mid-level to advance knowledge of Photoshop, InDesign, Excel and Outlook
Hours and Compensation:
* 8-12 hours/week, Approx. 8 weeks, potentially ongoing, start date flexible
* $20 per hour
Covid Safety Measures:
Our studio is largely working from home and remains closed to drop-in visitors unless necessary.
We have several measures in place to protect the wellbeing of our employees including, but not
limited to: PPE, temperature checks upon arrival, masks to be worn at all times away from your
desk, no more than four people in the library at a time, etc.
To Apply: Send cover letter, resume and (if applicable) portfolio to –
---