Participants Needed for Senior Capstone Project!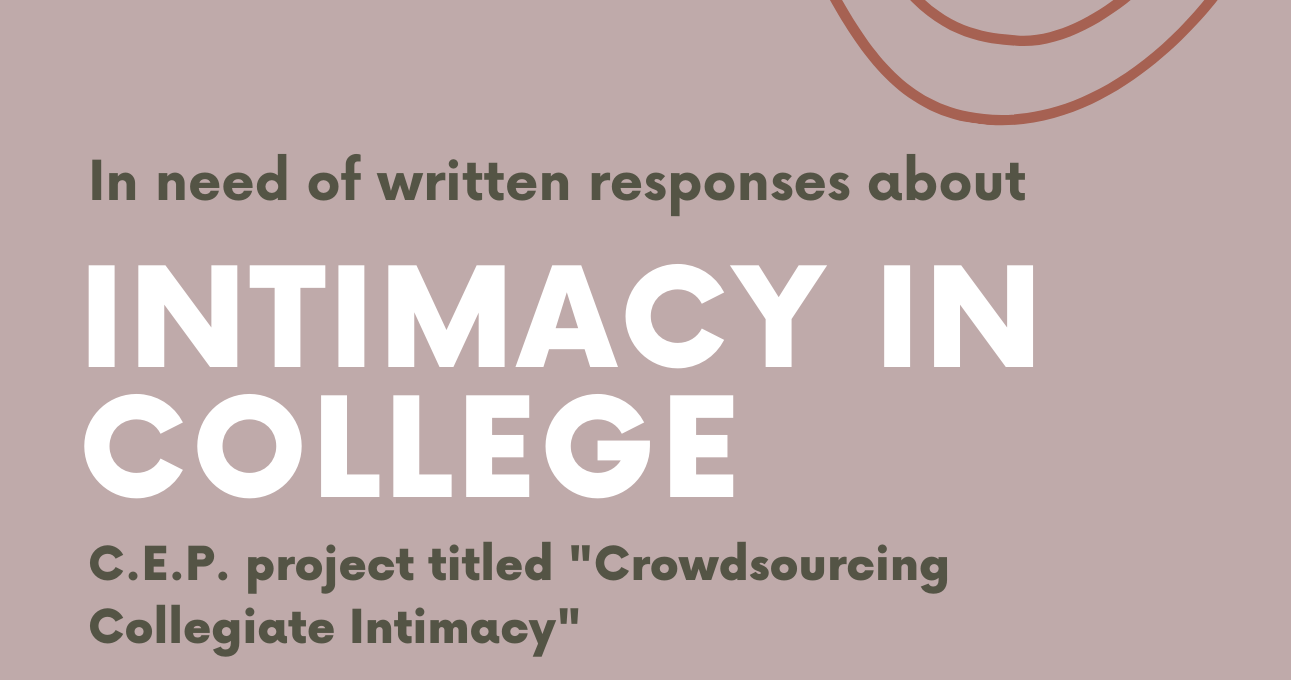 A Community, Environment, and Planning student is conducting a research project about intimacy in college and needs your participation!
Project Abstract:
This project will assess the ways in which current undergraduate students experience and perceive intimacy; what is the relationship between undergraduate students and their experiences and perceptions of intimacy? By using the method of crowdsourcing original written submissions from college students, the project aims to explore the benefits of this methodology for the field of intimate relationship science in addition to filling in gaps in the current literature about intimacy during college. The written submissions will be gathered through a website published that publicly posts the submissions and displays information about the project. A thematic analysis will be conducted on the written submissions, and the project's process, findings, and discussion will be consolidated into an academic research paper. This project's significance lies in expanding scientific research in this field as well as serving the population of college students by providing a platform for individuals to connect over the sensitive topic of intimacy.
Please see the attached flyer for further information about how to participate and contribute to this project!
---
ARCHCEPCMCollegeLARCHOpportunitiesResearchStudentsUndergraduateUndergraduatesShareTweet