Pikyav / Klamath River info session | 4/08 @ Noon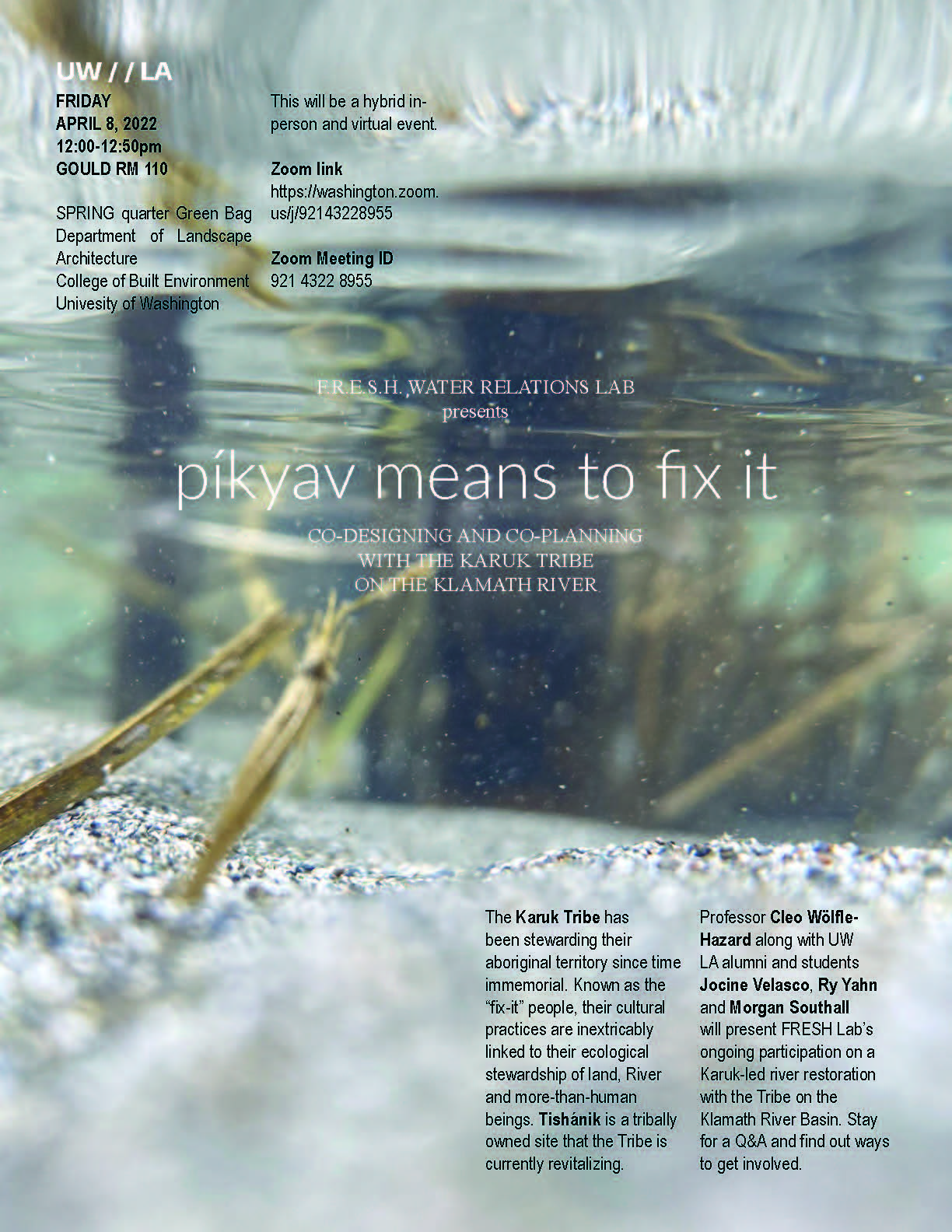 The FRESH Water Relations lab would like to extend an invite to all CBE students to a green bag talk on Friday, April 8th at Noon in Gould 110, where we will be presenting the FRESH Lab's ongoing participation on a Karuk-led river restoration with the Tribe on the Klamath River Basin. We hope we can generate current student interest in this project and offer opportunities for engagement in research, co-designing, and co-planning.
Stay for a Q&A and find out ways to get involved (there are TONS!)!
Please see the attached flyer for more details.
This will be a hybrid in-person and virtual event.
Zoom Meeting ID 921 4322 8955
Looking forward to sharing with you!
---
ARCHCEPCMCollegeInfo SessionsLARCHOpportunitiesPh.D.REResearchStudentsUDPShareTweet