Programs in Scandinavia info session, Dec. 8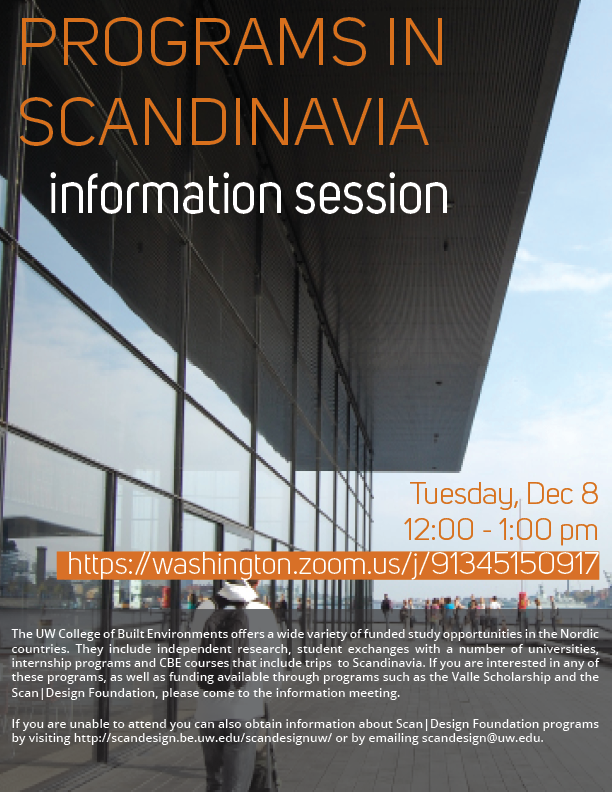 The UW College of Built Environments offers a wide variety of funded study opportunities in the Nordic countries. They include independent research, student exchanges with a number of universities, internship programs and CBE courses that include trips to Scandinavia. If you are interested in any of these programs, as well as funding available through programs such as the Valle Scholarship and the Scan|Design Foundation, please come to the information meeting.
https://washington.zoom.us/j/91345150917
If you are unable to attend you can also obtain information about Scan|Design Foundation programs by visiting http://scandesign.be.uw.edu/scandesignuw/ or by emailing scandesign@uw.edu.
---
ARCHCEPCMFellowshipsLARCHPh.D.REScholarshipsStudentsStudy AbroadUDPShareTweet