Quadratec Cares 'Energize The Environment' Grant Program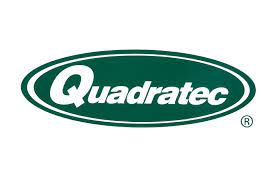 Quadratec is offering two $3,500 environmental grants per year – one each in the spring and fall – to an individual or group currently pursuing a program or initiative designed to benefit our environment.
Some examples of this would be:
Trail building or restoration projects
Park beautification events
Litter prevention initiatives
Earth Study missions
Sustainable Land Management activities
Community environmental educational projects
Youth educational engagement events
Interested individuals or groups should submit a 1000-1600 word essay to grants@quadratec.com that paints a picture of who you or your organization are, what drives and inspires you or your organization, what you or the organization are looking to accomplish, and how you plan to apply our grant to your project.
Please submit your essay as a PDF (preferred) or Microsoft Word document to be eligible for consideration.
Details
All essays must be submitted by 11:59 p.m. EST on June 30th to be considered for the fall grant, and 11:59 p.m. EST October 30th for the spring grant. Each winner will be notified within 20 days following the end of each grant's submission window.
The recipient or organization will receive a one-time $3,500 payment to be used exclusively towards stated project. Only one grant will be awarded per individual or organization per year. Grant funds are not transferable to other individuals or groups, nor are they renewable. However, previous winners may apply for a new grant once one calendar year elapses.
---
ARCHCEPCMFacultyFundingGraduateLARCHOpportunitiesPh.D.REStudentsUDPShareTweet