Racial justice at UW: Activism's past and future Feb.10th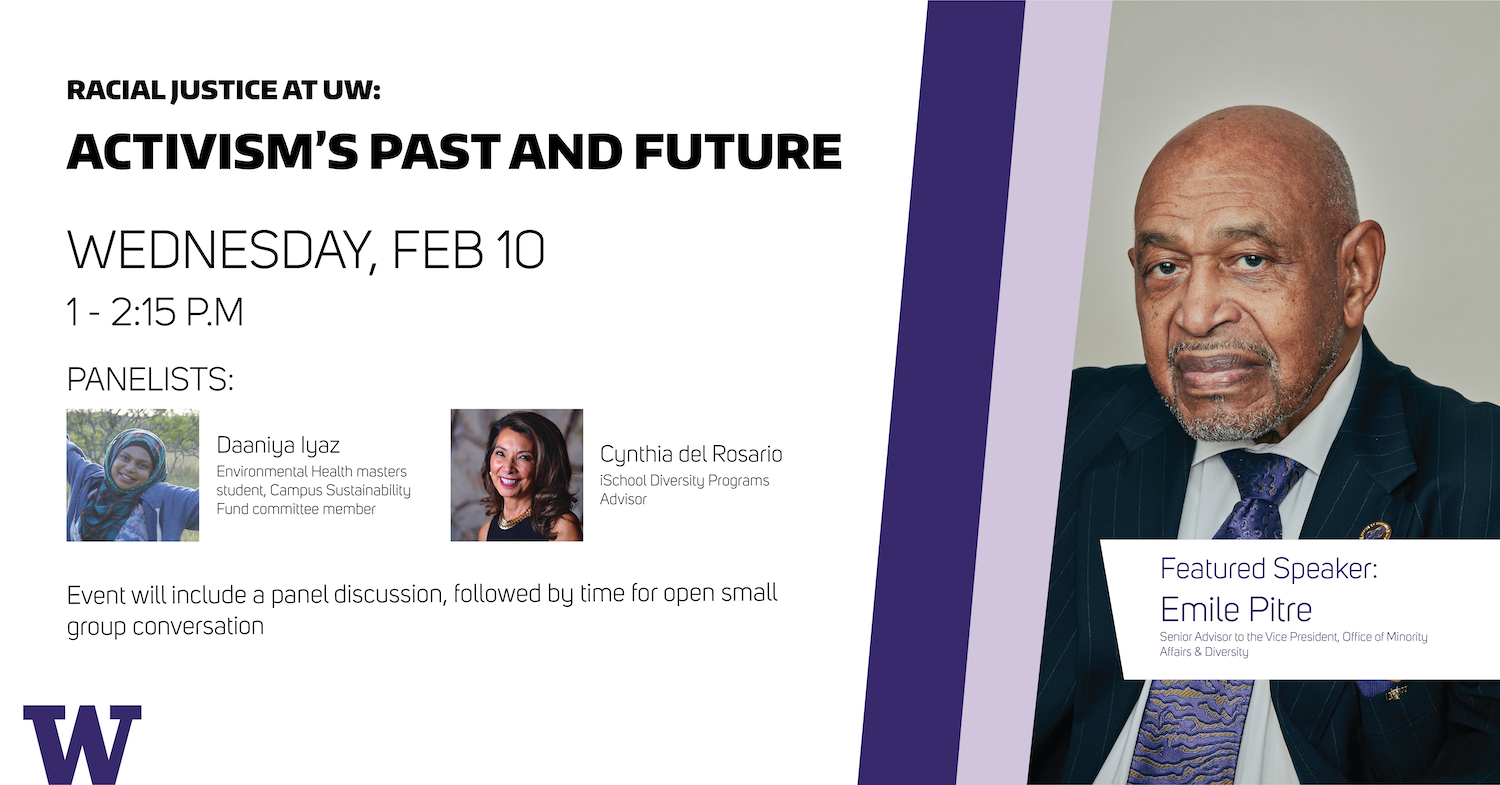 UW Sustainability, UW College of the Environment's Diversity, Equity & Inclusion office, and the CSF are hosting their third DEI webinar of a series working together to explore the intersections between sustainability and equity, and to encourage collaboration between the groups working on these issues across the UW.
Join us on Wednesday, Feb. 10th from 1-2:15p PST and get a chance to hear from an amazing speaker and panelists. The Campus Sustainability Fund has been closely working to support this webinar — our very own student Committee member, Daaniya Iyaz will be speaking as a panelist.
Emile Pitre, one of the UW's Black Student Union founders and a longtime staff member in the Office of Minority Affairs & Diversity (OMAD), will talk about his experience as a student civil rights activist at UW in the 1960s and the activism work he's seen at UW since. Pitre will then be part of a panel discussion touching on the current state of activism at UW and what they see for the future.
The event will be followed by an opportunity for small group discussions until 3 p.m. The Zoom link will be sent to registrants before the event.
RSVP here: https://www.washington.edu/calendar/…
---
AlumniCollegeEDIEquity Diversity and InclusionEventsFacultyGraduatelecturesPACPh.D.StaffStudentsShareTweet