Recycling Research Foundation National Scholarships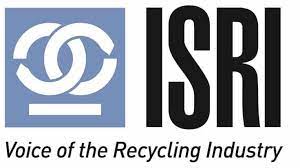 The Recycling Education and Research Foundation (RERF) is a 501(c) (3), and as the scrap recycling industry foundation, our mission is to sponsor projects which promote public awareness, education, research, and the advancement of recycling. Since 2010, RERF has sponsored a graduate scholarship to individuals seeking a graduate degree in programs that support the scrap processing or the recycling industry. Recognizing the need for affordable graduate education, the foundation created a $5,000 national scholarship open to graduates regardless of their affiliation with ISRI.
Eligibility:
 1. The applicant must be admitted to an accredited graduate educational institution as listed by the U.S. Department of Education. The applicant must be taking courses toward a graduate or doctoral program.
2. Board members of the Recycling Education and Research Foundation and their dependents, as well as employees of the Institute of Scrap Recycling Industries, Inc. and their dependents are not eligible to receive the scholarship.
3. The applicant should be studying in one of the following fields listed below. However, if the applicant's field of study is not listed and he or she feels it should be included, an application may still be submitted, provided it includes an essay answering how the field of study is applicable to the industry as a whole.  Architectural Engineering and Construction Science; Chemical Engineering; Economics;Electrical, Electronic, or Computer Engineering;Engineering Management; Environmental Engineering;Environmental Management; Geo Engineering ; Industrial Design ; Industrial Engineering ; Industrial Technology ;Manufacturing Engineering ;Marine Resource Management ; Material Engineering ;Material Science; Mechanical Engineering ; Mining Engineering; Public and Environmental Affairs; Renewable Energy and Sustainability Systems ; Software Engineering ; Supply Chain ; Sustainability; System Engineering; Transportation and Engineering Management;Urban Planning & Design ; Welding Engineering
Deadline: 6/1/2021
---