Reimagining Mobility | Fall 2021 Conversations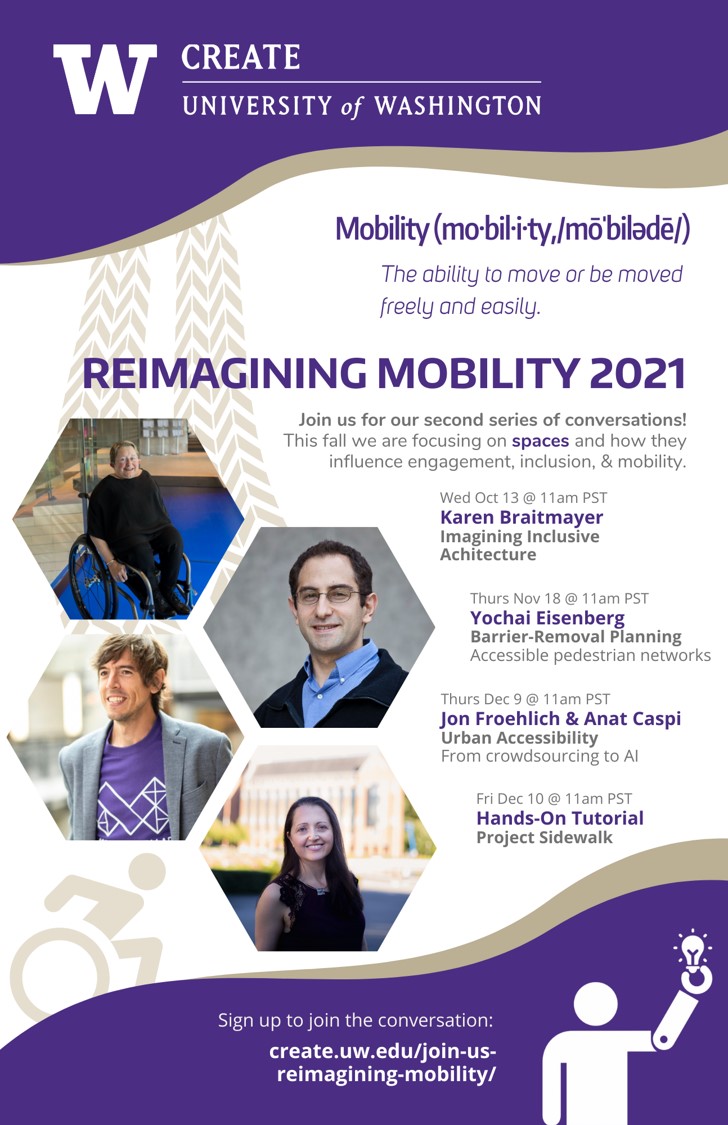 We'd like to invite you to join us for our fall series where we'll be
focusing on inclusive spaces – from architecture to urban accessibility. 
We have three great conversations lined up and we'll end the fall series with a hands-on, crowdsourcing tutorial to enhance urban accessibility.
All conversations will be virtual on Zoom.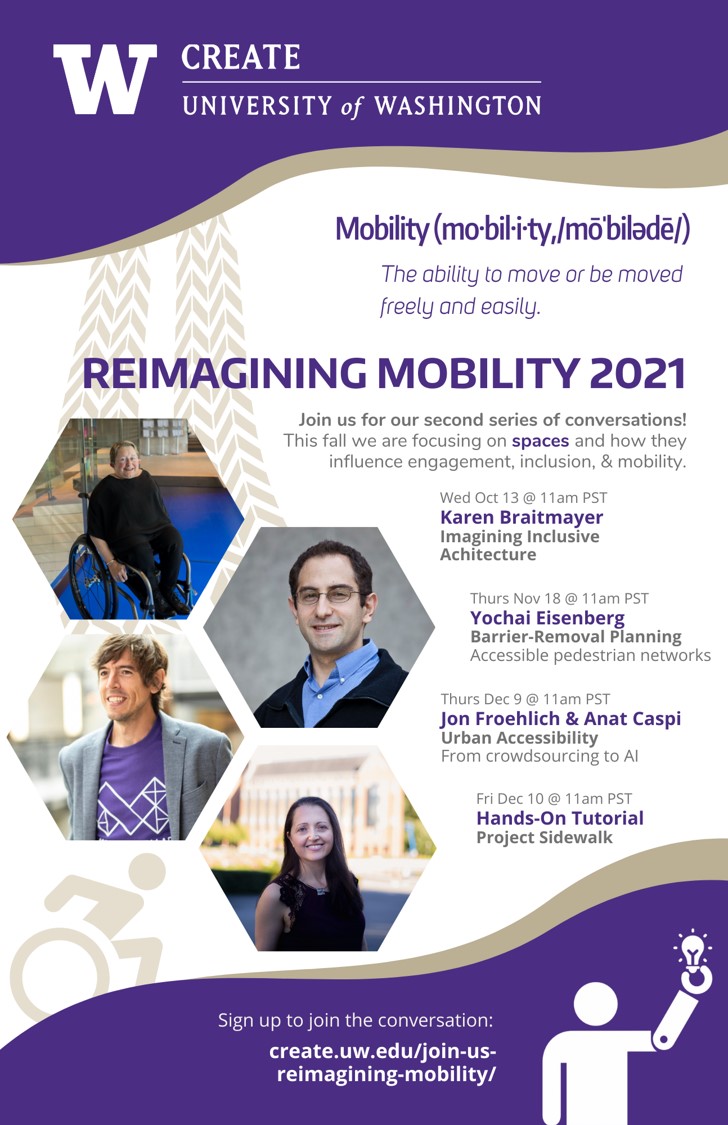 Architect Karen L. Braitmayer
, FAIA, is the founding principal of 
Studio Pacifica
, an accessibility consulting firm based in Seattle, Washington. Braitmayer was appointed by President Barack Obama to the United States Access Board, a position she retains today. In 2019, she was chosen as the national winner of the AIA Whitney M. Young, Jr. award – the first recipient honored for their work in the area of civil rights for persons with disabilities.
Join us for an exploration of success and challenges in the pursuit of accessible pedestrian networks with Yochai Eisenberg. We will discuss community mobility as it relates to accessible community pathways, use of public transportation and modes of travel to destinations
We'll end this series with a hands-on, crowdsourcing tutorial! you'll get the chance to do a deep-dive into one of these initiatives – 
Project Sidewalk 
that explores a twofold vision: first, to develop scalable mechanisms to locate and assess sidewalks in cities across the world using Crowd+AI approaches, and second, to use this data to support new urban analyses and mobility tools. Project Sidewalk is currently deployed in seven cities, including two in Mexico.
We hope you'll join us!
---
ARCHCEPEDIEquity Diversity and InclusionEventsLARCHUDPShareTweet