ReThink UW Competition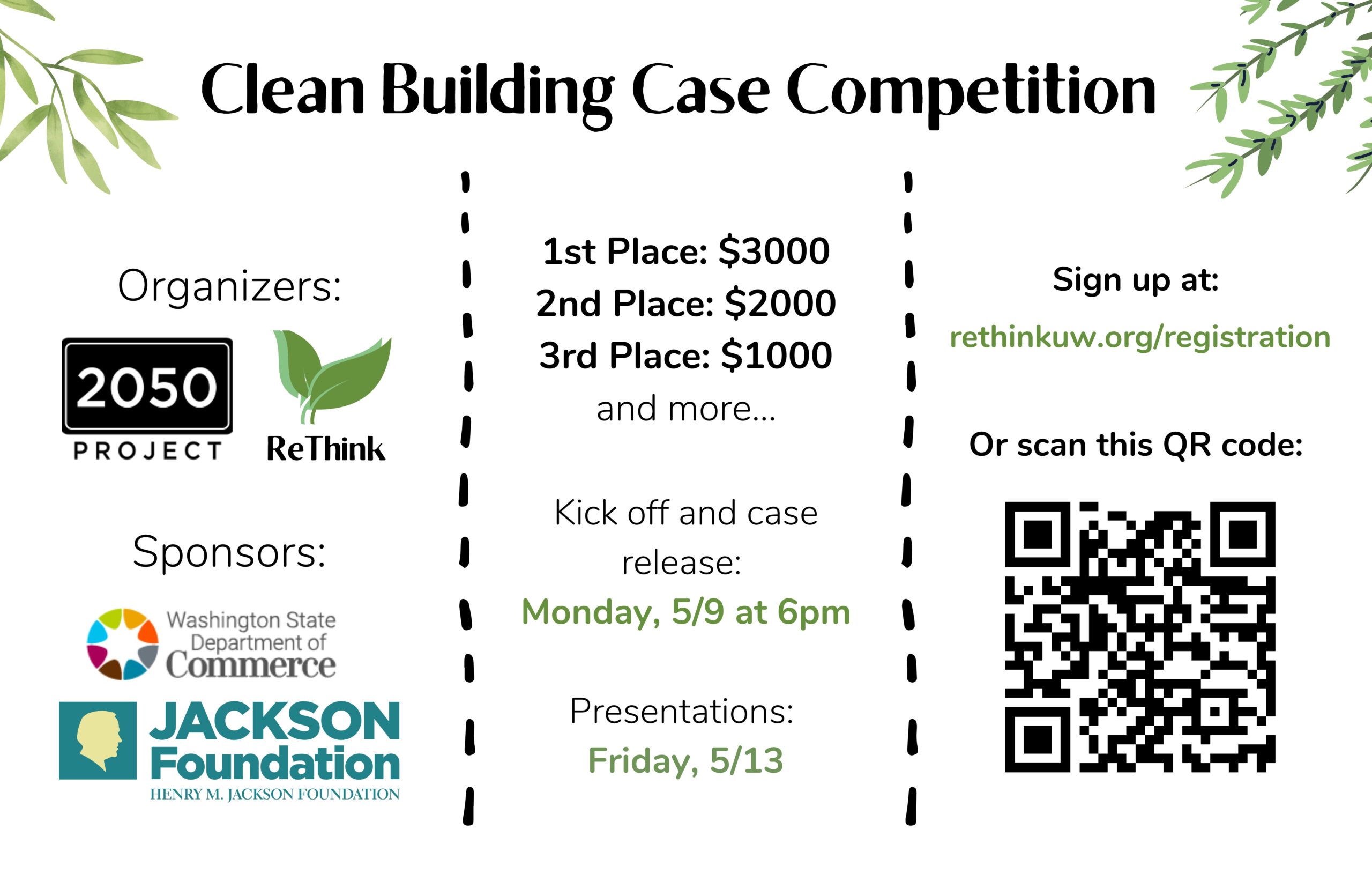 Rethink UW (a Foster RSO) and the 2050 Project (non-profit) are hosting the Clean Building Case Competition, an upcoming case competition regarding sustainability communication strategies for commercial business owners. The competition is open for both business and non-business majors, and previous case competition experience is not required.
There is a $6,000 main prize pool with additional prizes of $200, $100, and $100 going to the best teams consisting of non-business majors, upperclassmen, and underclassmen teams respectively.
The case-kickoff will occur on Monday, May 9th at 6pm in Paccar Hall's Deloitte Commons. Participants will have the week to prepare and will present in the morning on Friday, May 13th. Participants can register at www.rethinkuw.org/registration. Registration is first come-first serve and closes on Wednesday, May 4th at 8pm.
---
CollegeCompetitionsOpportunitiesStudentsUndergraduateUndergraduatesShareTweet