Save the Date! The Evans Summit on Race & Equity in Public Policy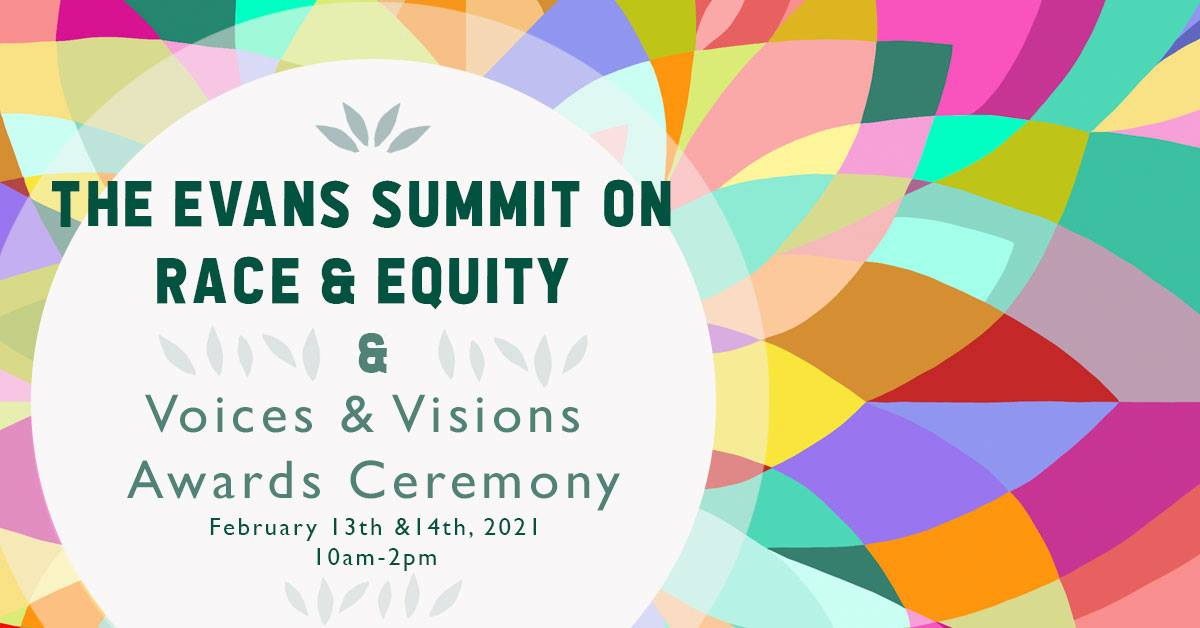 Don't forget to register for the 2021 Summit on Race & Equity in Public Policy on February 13th-14th from 10am-2pm! This immersive virtual event is a space to discuss and explore the critical intersections between racial inequity and public policy.
This year's event will feature immersive workshops, keynote speeches by Monisha Harrell and Erin Jones, and the Voices & Visions Award Ceremony. Workshop themes will include: Self care and healing, Disrupting anti-Black racism, and Creating a healing space for BIPOC working in the public sector, among others.
NOTE:
We are partnering with Soul in Fremont to provide catering for individuals in the greater Seattle area!
All meal orders MUST be placed by this
Wednesday, February 10th at 10am.
Each ticket includes one meal
, subject to availability, and any additional meals can be purchased for $10. We strongly encourage pickup, but will offer limited delivery options between Northgate and Tacoma (courtesy of our gracious volunteers). If you have already purchased a ticket, you would have received a link to the order form at the bottom of the confirmation email, or in a separate email from us.
---
CEPCollegeConferencesEquity Diversity and InclusionEventsGraduateLARCHPh.D.StudentsUDPShareTweet