Seasonal Market Programs Assistant – Rainier Beach Urban Farm & Wetlands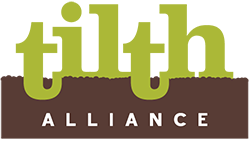 Job Title: Seasonal Market Programs Assistant
Status: Full-time/Non-Exempt
Duration: Mid-May–early October
Reports To: Market Programs Director
Location: Rainier Beach Urban Farm & Wetlands
About Tilth Alliance
Tilth Alliance works in community with Washington farmers, gardeners and eaters to build a
sustainable, healthy and equitable food future. Come join us in bringing healthy, sustainably
grown food to our South Seattle community! Tilth Alliance's Seasonal Market Programs
Assistant will provide essential support to our Market Programs focusing on the Good Food Bag
(GFB) program, the Pay-What-You-Can Farm Stand, and CSA. The GFB program purchases
high quality produce from local farmers, many of whom are immigrants or refugees, and
distributes it weekly, primarily to low-income families at subsidized rates throughout the year.
Our Farm Stand operates June 16-Sep. 29, and our 33 share CSA runs from June 16-Sep. 22.
The Seasonal Market Programs Assistant will be based out of the Rainier Beach Urban Farm &
Wetlands, supporting many of the week-to-week logistics of running our Market Programs from
mid-May through mid-October.
Addressing issues of equity and inclusion is a priority for Tilth Alliance. We are committed to a
culture of anti-racism and anti-oppression within our programs and organization, as well as
within the communities where we work.
Job Responsibilities
● Receiving weekly produce orders.
● Inventory management + restocking.
● Weighing/packing produce.
● Set-up, breakdown and staffing the farm stand, including customer service, cashiering.
● Organizing produce donations.
● Working with volunteers and engaging with community members.
● Occasional support of the flower patch.
● Participating in weekly team meetings.
● Possible weekend and evening shifts that include managing gate access to the farm.
Required Skills
● Able to lift up to 50lbs on a regular basis.
● Willing to work outside in all kinds of weather.
● Ability to identify a range of fruit + vegetables.
● Being on your feet for an extended period.
● A valid WA State Food Worker Card
● Sincere passion for social justice and food sovereignty.
● Ability to think on your feet and creatively problem solve.
● Have lived experience or have worked with diverse audiences.
● Excellent interpersonal and communication skills. Desire to build genuine relationships
with community members and partners.
● Strong organizational and time management skills.
● Self-directed, able to work independently and in a team.
Desired Experience
● Experience with customer service and Point of Sales systems.
● Experience and understanding of challenges small farmers face.
● Familiarity with local and seasonal produce.
● Experience and knowledge of food safety.
● Knowledge and understanding of nutritional concerns and health disparities faced by
low-income households.
● Multi-lingual.
● Are from or have experience with the communities of the Rainier Valley.
Benefits & Compensation
This is a temporary, full time non-exempt position that requires some evening work. Benefits
include sick time. Compensation is $20.00 per hour.
To Apply
No phone calls please. Submit a letter of interest and resume outlining 1) your experience with
the qualifications listed above and 2) why you are interested in this position. Email all materials
to kerricacciata@tilthalliance.org with the subject "Seasonal Market Program Assistant."
This position is open until filled.
The job description does not constitute a written or implied contract of employment. Tilth
Alliance reserves the right to revise or change job duties and responsibilities as the need arises.
Requirements are representative of minimum levels of knowledge, skill and experience
required.
Tilth Alliance is proud to be an equal opportunity workplace dedicated to cultivating a diverse
and inclusive work environment. We believe that diversity is essential to achieving our mission.
Tilth Alliance is an equal opportunity employer and will not discriminate against any employee or
applicant on the basis of age, color, disability, gender, national origin, race, religion, sexual
orientation, veteran status, or any classification protected by federal, state, or local law. Women,
people of color, and individuals from under-represented communities are strongly encouraged
to apply.
---
AlumniARCHCEPCMCollegeFacultyGraduateJobsLARCHPACPh.D.REStaffStudentsUDPUncategorizedShareTweet