Seattle Design Festival CALL FOR VOLUNTEERS!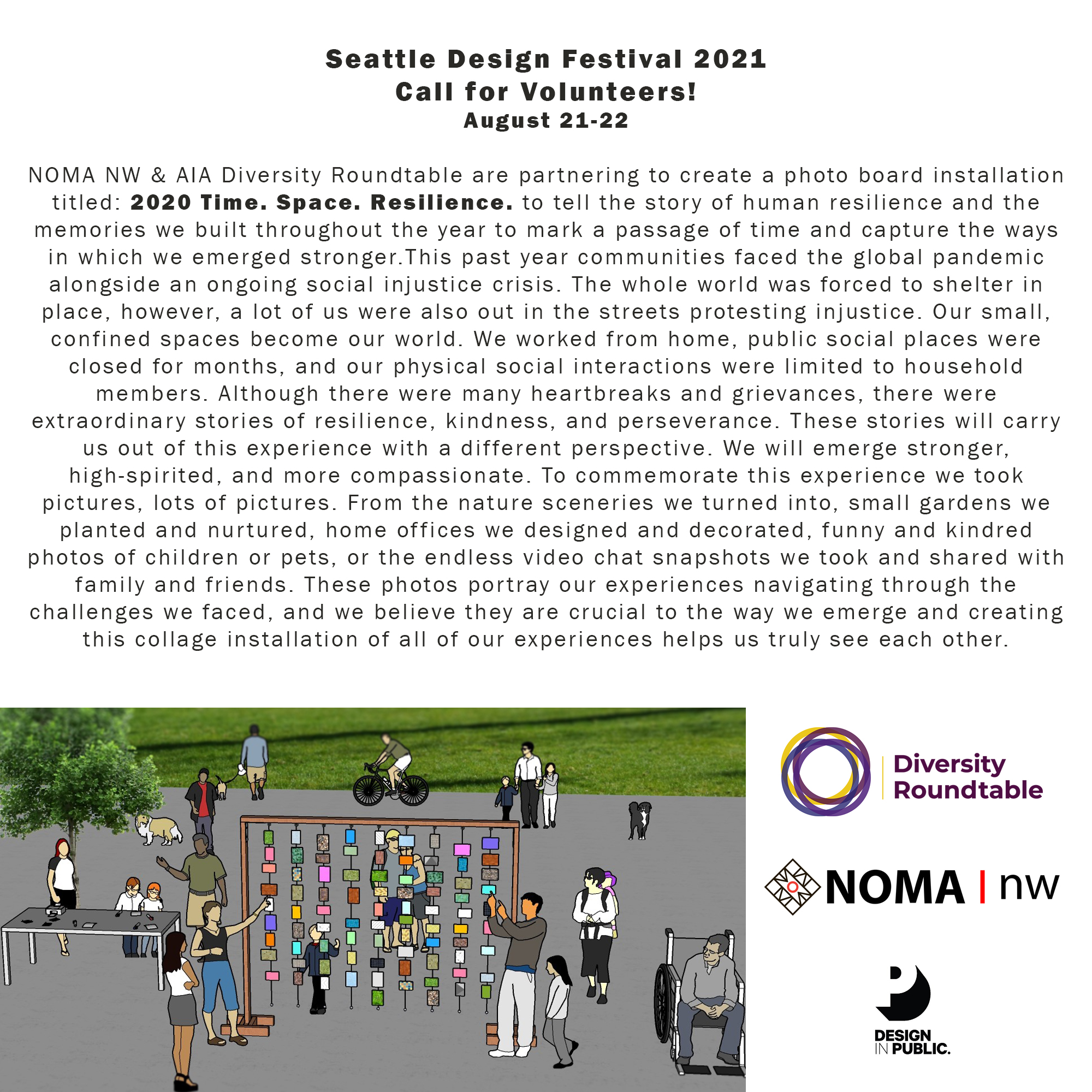 Ways to help:
1. We are seeking your help to collect photos from the past year to showcase at our installation! Send us your pictures that we could use for our picture board.
2. We need help building our installation this Friday evening.
3. We are looking for volunteers to hang out on Saturday and Sunday. Members of the public will be able to print their photos using a cell phone printer, or write messages to post on our board.
4. Come visit us at the SDF Block Party!
Please email us your photos, or upload them to our google drive HERE.
To volunteer at our booth, send us an email with your availability. We will meet on Tuesday evening to coordinate.
For more information on Seattle Design Festival 2021, visit their site
here.
---
ARCHCollegeEquity Diversity and InclusionEventsLARCHOpportunitiesShareTweet