Seeking Architectural Designer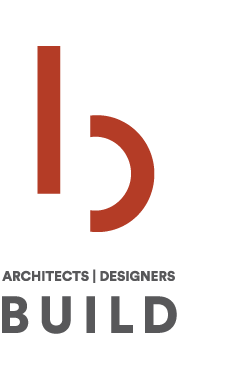 BUILD is a multi-disciplinary architectural design firm with 20+ years of experience rooted in integrated design and a working knowledge of construction. BUILD partners with commercial developers, corporate and facility managers, institutional and education planners, and residential clients to create projects that provide lasting value. Our focus is on thorough research, accurate program design, ensuring client value, and solving the right problems. Our offices are located in Seattle, WA and Sisters, OR, and we have projects throughout the region. The position is both remote and in the office. 
POSITION & OPPORTUNITIES
We are seeking experienced, well-rounded designers who are interested in collaborating on projects of various types and scales, including multi- and single-family residential, and commercial.  Each member of our team is afforded a high level of autonomy, and assumes a range of responsibilities, including client engagement, design and documentation, presentations, and technical detailing. We strive to foster a mentoring environment in which everyone has the opportunity to learn and grow, and because we value a work/life balance, we are looking for new folks to join our experienced and capable team to help maintain this balance while serving our clients. 
Role: Architectural Designer
Experience: 0-5 years of experience 
Project Work: Multi-family residential of various types, single-family residential, and small commercial
QUALIFICATIONS
Technical Skills: 
Proficiency in Revit, Adobe Suite (primarily Illustrator, Photoshop, Indesign), and Word

Proficiency in Smartsheet is a plus
Soft Skills: 
Effective communication (written & verbal)

Self-sustaining

Critical & creative thinking

Problem solving

Collaborative

Manages complexity
Education: Minimum bachelor's degree in architecture
BENEFITS 
Health care w/ vision & dental

Retirement plan

Cell phone plan

Hybrid work options

PTO and paid holidays
APPLICATION PROCESS
Submit a cover letter, resume, and portfolio to jobs@buildllc.com by Friday, 18 February 2022. 
We suggest that you review our guide to application materials and portfolios. 
---