Senior Historic Preservation Specialist PNW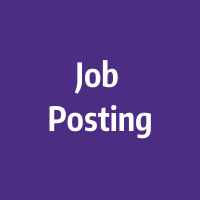 Senior Historic Preservation Specialist
We are ICF's Environment & Planning Division. We are passionate about doing what's right for our clients, our people, the communities where we live and work, and the environment. We are planners, scientists, program managers, communicators, economists, technologists, and strategists. We are collaborative, curious, and committed to excellence—these are qualities we value that make us who we are and inspire us to grow.
Speaking of growth, our Cultural Resources team which includes Secretary of the Interior qualified Archaeologists, Architectural Historians, Cultural Landscape Specialists, Historic Preservation Specialist & Historians is currently seeking a Senior Historic Preservation Specialist to work in a dynamic, fast-paced environment on complex environmental compliance projects. This position can be based out of our Seattle, WA or Portland, OR offices.
The Senior Historic Preservation Specialist will provide cultural resource management services as a client-facing technical lead, with capabilities that include project management and senior-level technical expertise. The Senior Historic Preservation Specialist will also lead the preparation of proposals, communication with clients, and tracking project budgets and schedules. The ideal candidate will have a strong background in architectural history and regulatory compliance, and a capacity for managing projects and client relationships.
What You Will Do
Evaluate resources for National Register of Historic Places, develop resource management recommendations, assess project effects on resources, and provide high level support to address complex management challenges that require advanced technical or regulatory knowledge.
Provide technical leadership in architectural history, including technical approach development, task delegation, and QA/QC for technical reports or documents prepared by junior staff.
Manage projects related to environmental compliance and cultural resource management, including client contact, task order management, budget control, invoicing, schedule, personnel allocation/planning, and subcontractor involvement.
Collaborate in an integrated team with engineers, scientists, planners, regulators, and other stakeholders.
Integrate with clients to achieve long-term objectives and efficiencies, from programmatic strategies and feasibility studies through implementation, operations, and maintenance.
What You Must Have
Master's degree in Architectural History or related field.
Minimum of 8 years of experience in cultural resources management.
Advance knowledge of SEPA, NEPA, and Section 106 regulatory requirements.
A history working with private and public sector clients, and regulatory agencies.
Familiarity with the history and architectural history of Washington and Oregon; knowledge of the Northern California and other regions of the United States is a plus.
Leadership and mentoring skills to contribute to a progressive work environment for employee development and career fulfillment.
A desire to excel and passion for rewarding work on complex environmental challenges in a team environment.
What We'd Like You To Have
Excellent interpersonal skills and empathy.
Demonstrated ability to think strategically.
Predisposed to continued professional growth.
Problem-solving ability, creativity, analytical skills.
Orientation toward fulfilling client objectives.
Strong organizational and time management skills.
Ability to work effectively as part of a team in a multi-disciplinary environment.
Use of MS Word, Excel, PowerPoint, and Outlook.
This is an outstanding opportunity to work with talented and passionate individuals and to grow with a firm that believes in nurturing talent and developing long-term career success. ICF is a purpose driven company with a strong culture and underlying values that prize diversity, opportunity, equality, and respect. Our core values include Embracing Differences, and we seek candidates who are passionate about building a culture that encourages, embraces and hires dimensions of differences.
---
AlumniARCHCEPCMCollegeEDIFacultyGraduateJobsLARCHOpportunitiesPACPh.D.REStaffStudentsUDPShareTweet