SER-UW Nursery – Spring Plant Sale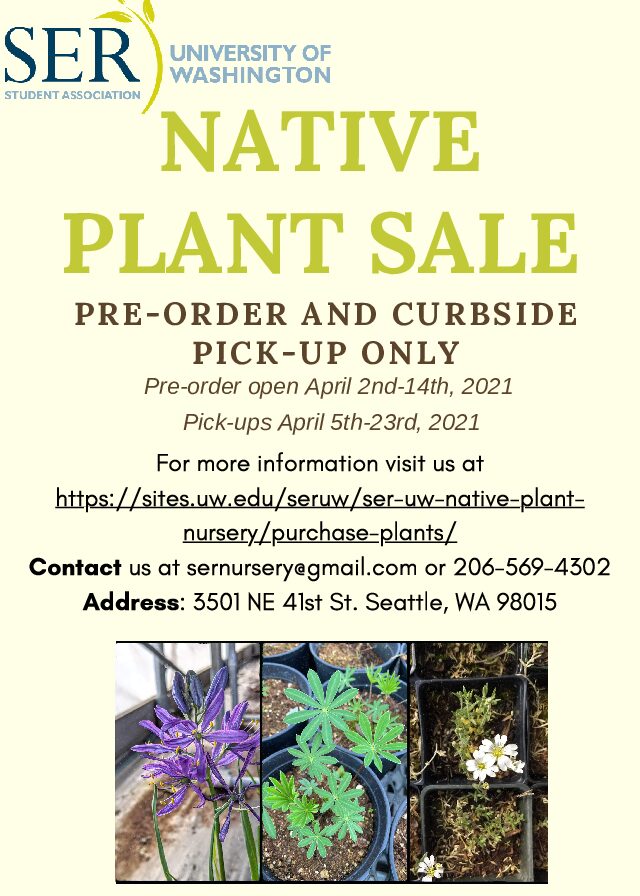 The SER-UW Nursery is hosting our annual spring plant sale! We are taking online orders now and will be doing curbside pickups through April 23rd on Mondays, Thursdays, and Fridays between 9am-12pm. To place an order, email us at
sernusery@gmail.com
.
We are located at the Center for Urban Horticulture 3051 NE 41st St, Seattle, WA 98105.
The SER-UW Nursery is a student-run nursery focused on growing native plants to supply to our local restoration projects around the UW community! We study and apply sustainable horticultural practices, and we are happy to share our plant knowledge.
I have attached our informational flyer. Please, pass it along to your plant-loving friends!
Wholesale rates may apply to UW groups.
Chloe & Ally
SER-UW Native Plant Nursery
---